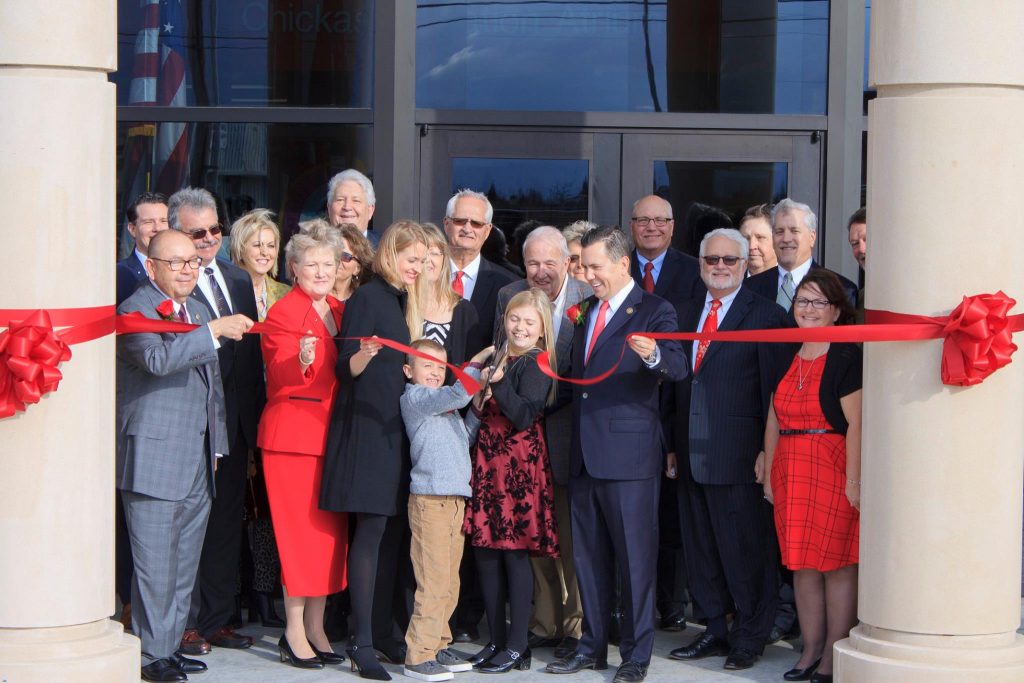 Seminole State College employees, community members and supporters celebrated the official opening of the Dan and Andrea Boren Center on campus Monday December 4, 2017 with a Ribbon Cutting and Open House ceremony.
The event featured remarks from Dan Boren, former Congressman and President of Corporate Development of the Chickasaw Nation, Governor Bill Anoatubby of the Chickasaw Nation, SSC President Lana Reynolds and SSC President Emeritus Dr. Jim Utterback.
The Boren Center's top floor houses SSC's Human Resources and Sponsored Programs Offices, along with staff offices for the federally funded GEAR UP program. The main floor provides office space for the College's Student Government Association, as well as a campus and community conference room. The facility also has a FEMA-supported safe room – an underground public storm shelter that can hold up to 500 people. The entire building is filled with historic photos and memorabilia featuring the Boren family.