To schedule the facilities, email request details to bcmscheduling@gmail.com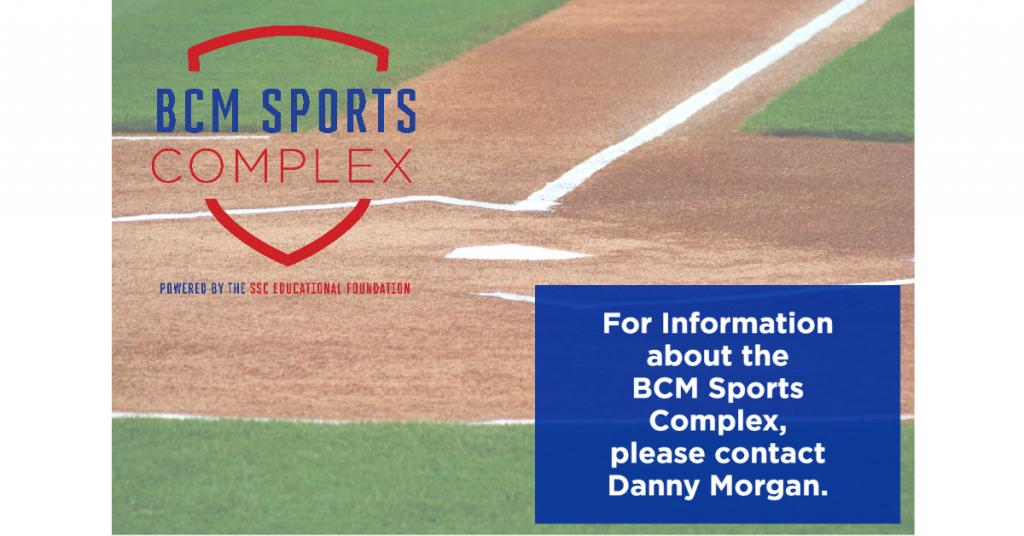 Danny Morgan (405) 382-9540
The Home of Trojan Baseball and Soccer
The Seminole State College Educational Foundation has opened the BCM Sports Complex. The state-of-the-art facility, located half of a mile west of campus on State Highway 9, features seven fields, including a soccer field and an adaptive field for children and adults with special needs. The BCM Sports Complex is a premier location for hosting tournaments for teams of all ages and abilities throughout the region and state.
Grand Opening
October 2022
Your Help Is Still Needed
Your donation will help propel the BCM Sports Complex to be a cornerstone in the area. The economic impact of the crowds that visit Seminole will greatly help our region. We hope you'll join us on this journey with a donation today.
Trojan Indoor Importance – Coach Lloyd "Z" Simmons
A video message from Head Coach Mack Chambers and Legendary Coach Lloyd "Z" Simmons
BCM Sports Complex Updates