Seminole State College will open enrollment for the 2022 Summer and Fall semesters March 28. Course offerings and application information can be found at www.sscok.edu. Seminole State college will host on campus and community enrollment events for new students throughout the month of April. No appointment is needed but events take place throughout April to better serve the community.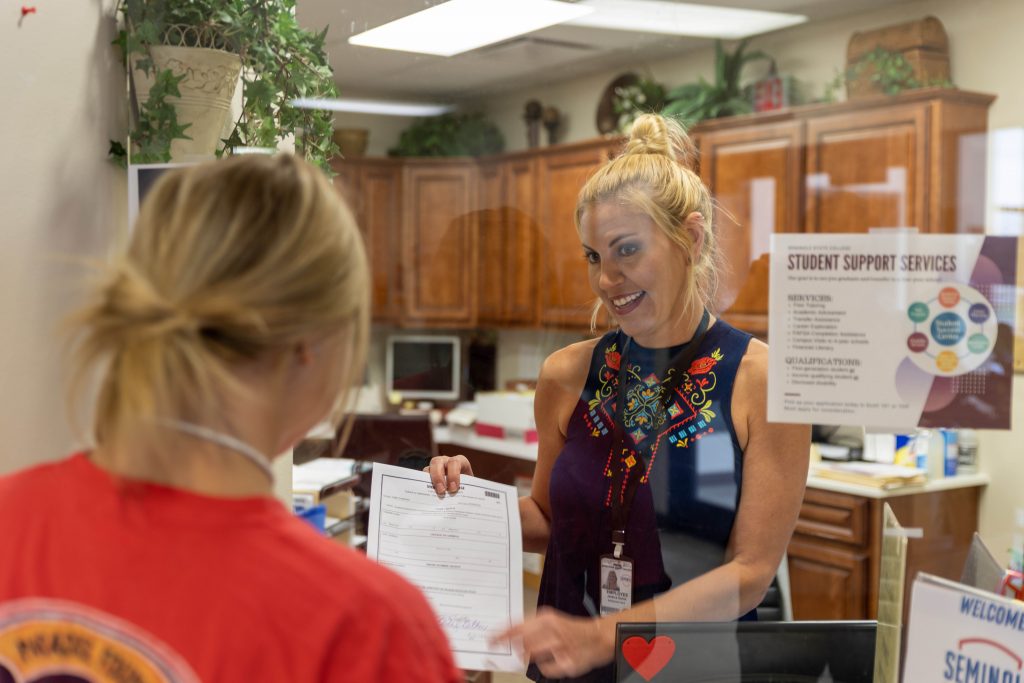 SSC will host high school seniors for Freshman Enrollment Days April 5 and 7 as well as every Friday through the month. These events will focus on enrollment, campus information, and tours. New students can enroll at any time beginning March 28 on a walk-in basis.
To better serve the community SSC will also be hosting mobile enrollment events in our local communities. Anyone with interest in attending SSC can visit with advisors to learn about college programs and enroll in summer and fall courses.
April 14 Gordon Cooper Technology Center Shawnee, OK
April 19 Ken's Pizza, Prague, OK
April 26 First United Bank, Holdenville, OK
SSC offers a flexible summer schedule for all students, including new and non-degree seeking. A current class schedule can be viewed on the College's website at www.sscok.edu.
For help with enrollment, students may visit with advisors inside the Walkingstick Student Services Center or call 405-382-9797. Current students may enroll with their academic advisor. Online students should contact the Online Degree Office at 405-382-9507. Students must enroll before classes begin.
Regular office hours at the College are 8 a.m. to 5 p.m. Mondays through Thursdays; and 8 a.m. to 4 p.m. on Fridays. For questions about classes or enrollment at Seminole State, contact the SSC Advising Office at 405-382-9797 and Financial Aid at 405-382-9247.
SSC students can receive associate degrees in 18 transfer degree programs including majors in agriculture, art, biology, business, child development, computer science, criminal justice, elementary education, enterprise development, health, physical education and recreation, health sciences, liberal studies, pre-engineering, psychology, secondary education and social sciences.
The College also offers several enter-the-workforce degree programs, including business technology, engineering technology, medical laboratory technology, nursing and physical therapist assistant. SSC is now offering both fully online, in-person, and blended options for students.