Welcoming the Fall Semester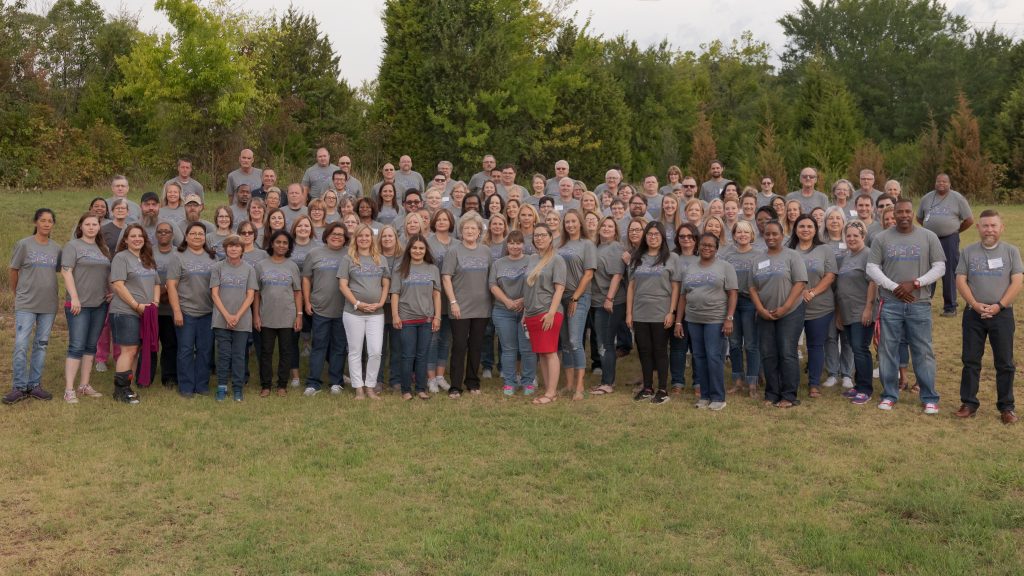 Faculty and staff at Seminole State College celebrated the beginning of the new academic year with an in-service program built around the theme "HLC Matters to Me" in preparation for the college's upcoming Higher Learning Commission visit in February, 2020.  Employees gathered Thursday morning for a group photo wearing shirts with an image specially designed for this year's activities. 
HLC Matters to Me!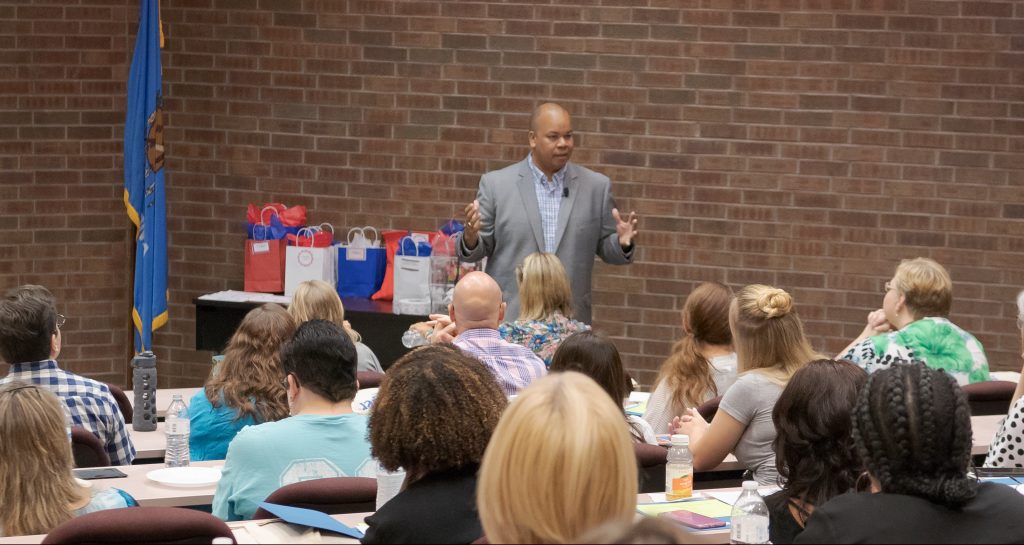 Guest speaker Dr. Nelson Soto, a provost at Union Institute and University in Cincinnati, Ohio, visited with campus employees on Wednesday to discuss the accreditation process. As a Site Team Reviewer for the Higher Learning Commission, he gave advice on how to be prepared and what to expect during the visit.
Trivia Time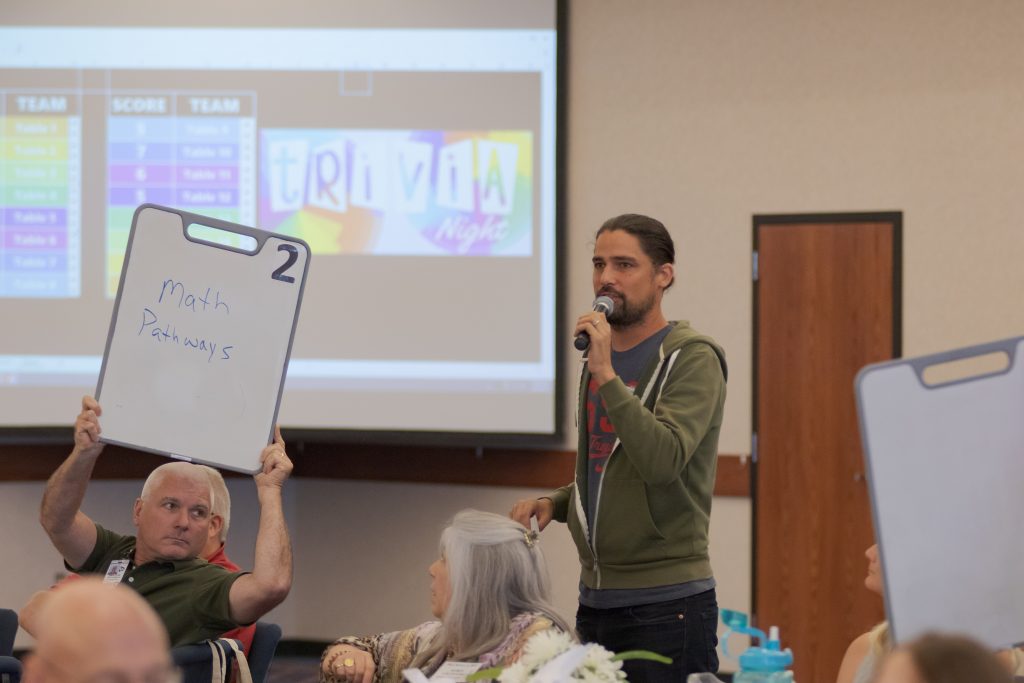 As part of the 2019 In-Service activities, Seminole State College employees enjoyed lunch together followed by a trivia game with questions focused on HLC. Pictured is SSC Business and Education Division Chair and game-show host Brad Schatzel checking the answers written on the board of each team.