Former Seminole State College Belles Head Basketball Coach Dixie Woodall was recently interviewed by TV sports analyst Brenda VanLengen for her upcoming docuseries If Not for Them. The series focuses on the women who grew the sport of women's basketball before Title IX, which ensured the right for young women to participate in collegiate athletics.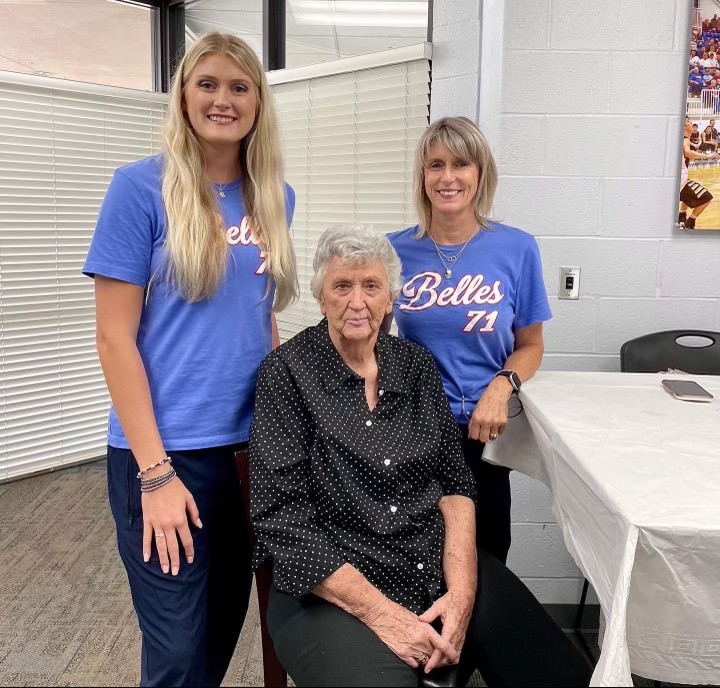 Seminole State College, then Seminole Junior College, began its women's basketball program in 1971, one year before Title IX. This was made possible largely due to a $10,000 donation from the Blue Bell sewing plant to launch the program. The Belles were the first junior college program in Oklahoma to award scholarships to female athletes.
At the helm of the program was Head Coach Dixie Woodall. When Woodall arrived at the College, there was no gym and no housing for her players. She worked hard to find host families for her team until she was able to raise enough funds to provide for them.
Despite her limited resources, Woodall amassed a combined record of 390-97 in 14 seasons as Head Coach at Seminole Junior College. She also captured a junior college national championship title in 1976. The team finished runner-up at the national championship tournament in both 1975 and 1977.
A number of former Belles players showed up for Woodall's interview with VanLengen to show their support and share their stories about their coach's impact.