Throughout the 1980s, faculty, staff and students at then Seminole "Junior" College participated in an annual spring ritual known as "Trojan Olympics." Held the week prior to final exams, teams competed in such activities as tricycle races in the parking lots, food eating contests and canoe races on the campus pond.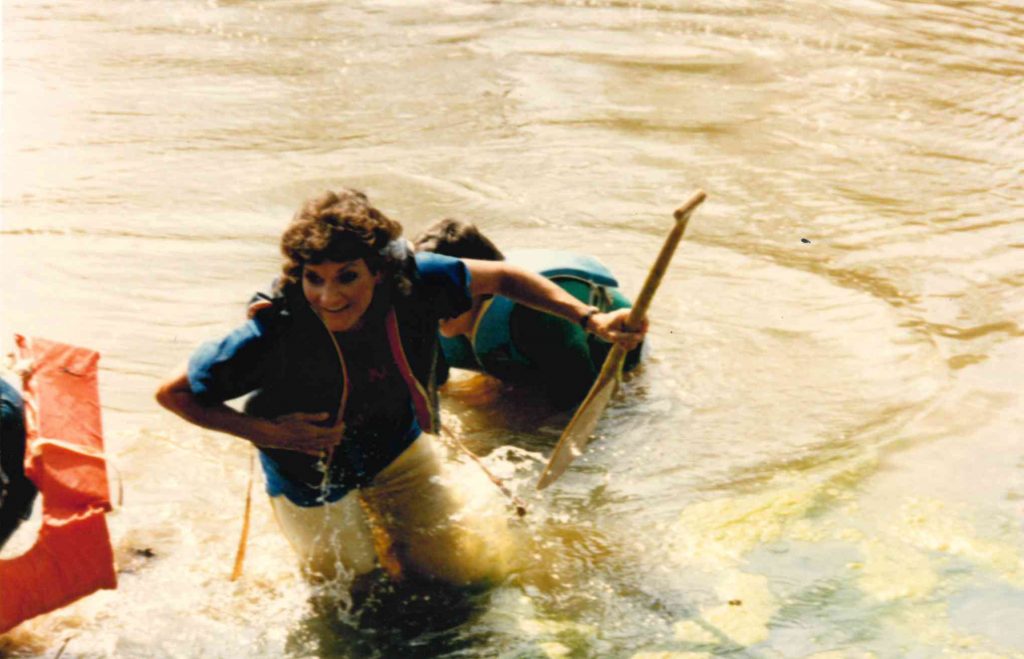 After an unsuccessful canoe race, former business office cashier Carolyn Simmons surfaces from the campus pond.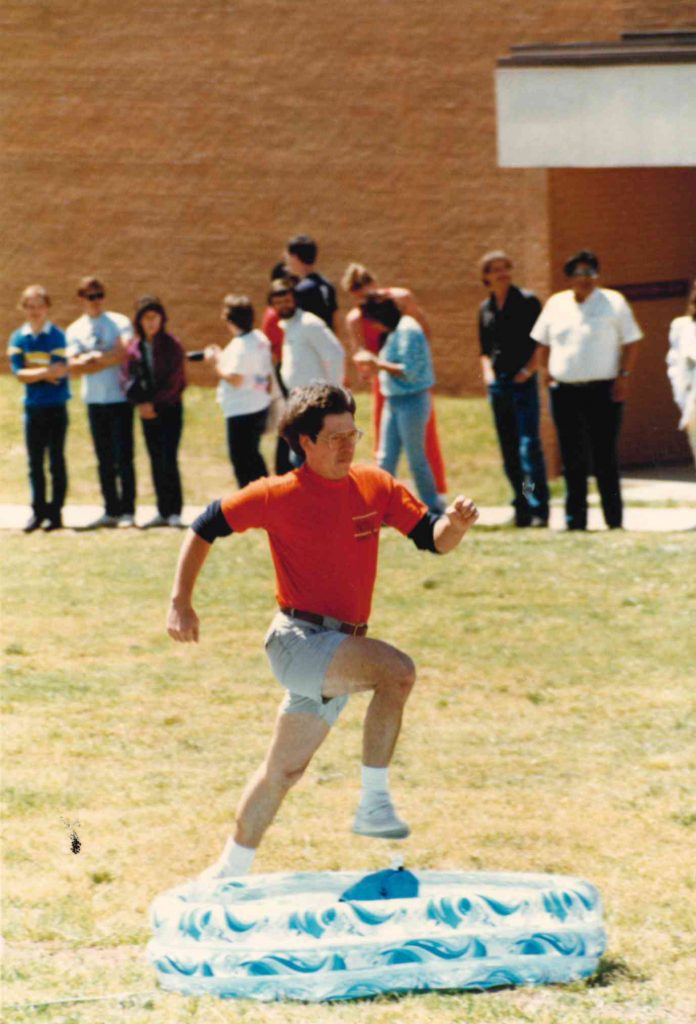 Longtime art instructor Kelly Kirk heads for the kiddie pool during an obstacle course race.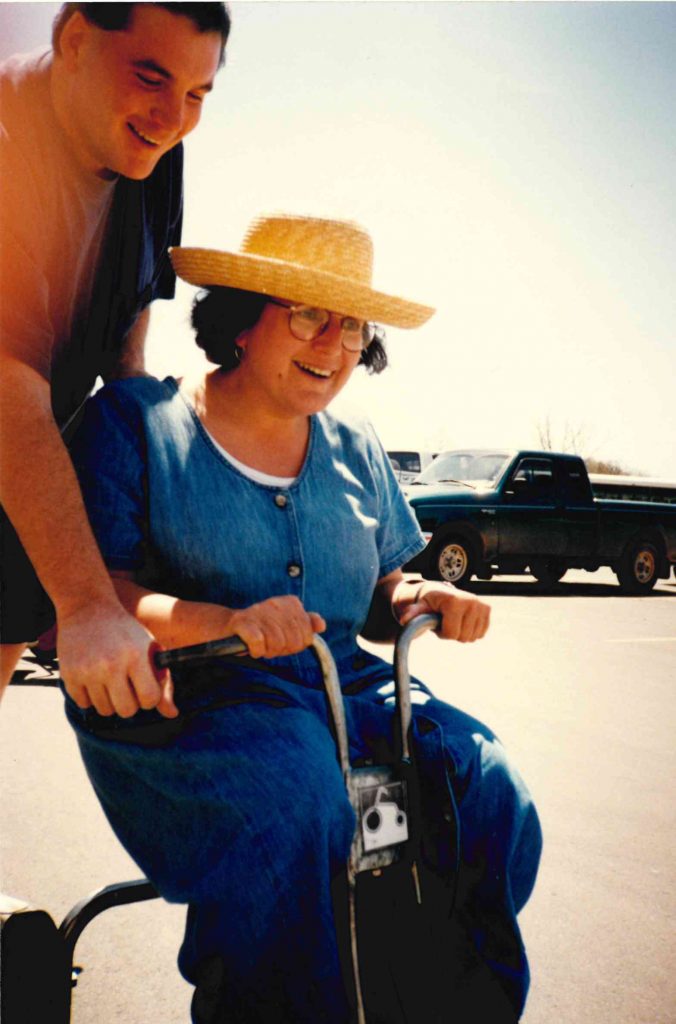 Former speech instructor Marie Dawson races to the finish line during the tricycle races.