Two Seminole State College employees were recognized for their hard work and dedication during the monthly Seminole Chamber of Commerce Forum on Oct. 10. Business and Education Instructor Amber Flores was honored as "Faculty Member of the Month" and Maintenance Technician Donny Coblentz as "Staff Member of the Month."
The Seminole Chamber of Commerce Education Committee, along with the Lions Club and Blue Ribbon Realty, recognize SSC employees several times during Forum each year. Individuals are nominated from across the campus and chosen by SSC administrators to receive the honor.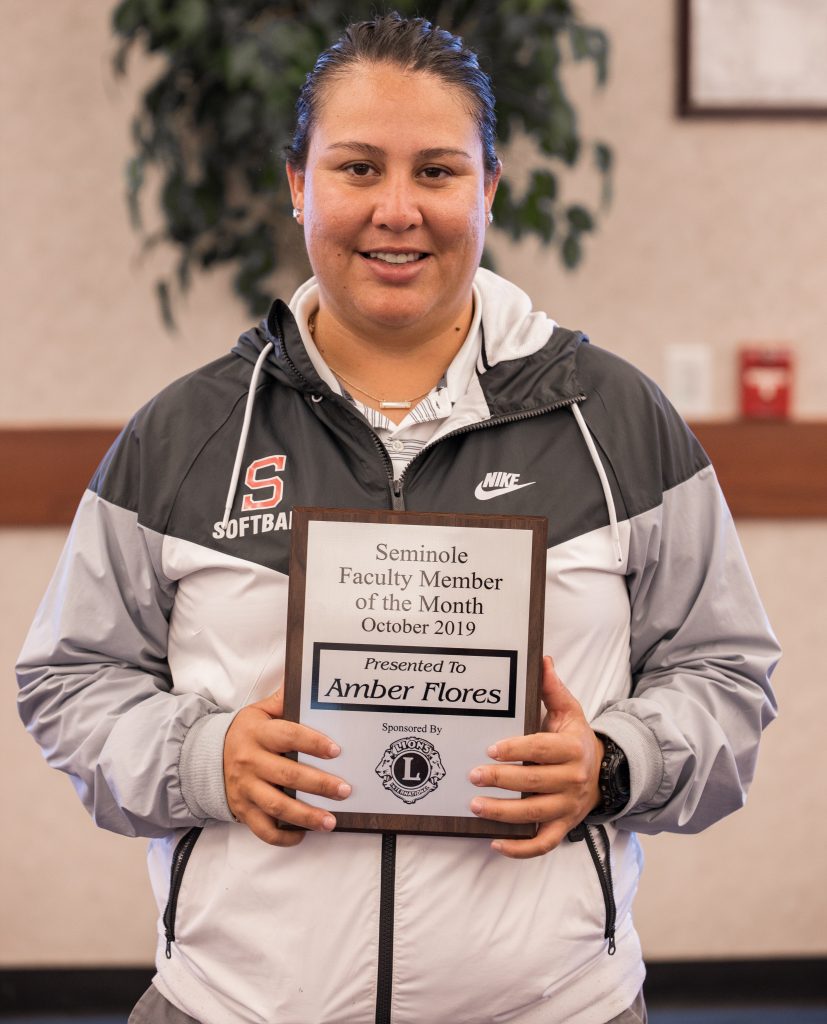 Flores has worked at SSC for eight years. Beyond teaching courses, she also serves as the College's Head Softball Coach. During her time coaching, she's led the softball team to the NJCAA National Tournament three times: 2014, 2018, and most recently in May of 2019.
She received her bachelor's degree in sociology and her master's degree in education at the University of Oklahoma.
"My eight years at Seminole State have been the best eight years of my life. I wouldn't want to be anywhere else," Flores said.
Flores resides in Norman. Her parents, Diana and Alex, reside in California. Her father serves as her assistant coach during the softball season.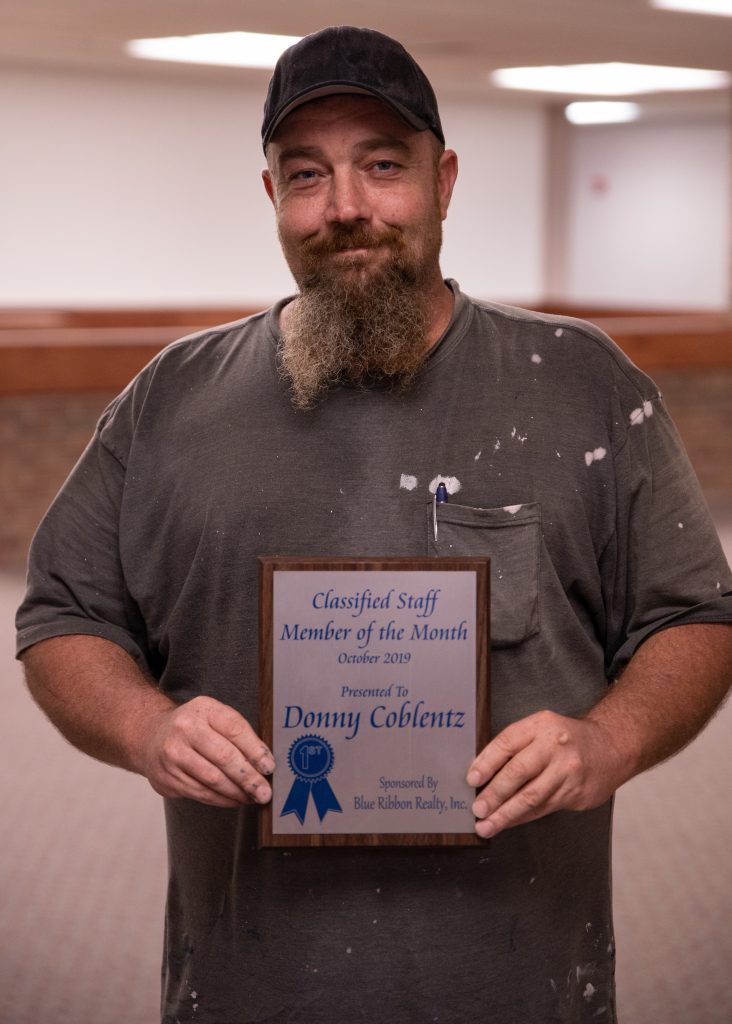 Coblentz has been employed by the College for three years. He took on a full-time position in May of 2019.
Coblentz spends his time making repairs and improvements across campus.
"I enjoy working at SSC because I'm not doing the same thing over and over. Every day, well, nearly every moment there's a new challenge, a new way to help out," Coblentz said.
He is a graduate of Earlsboro High School. He currently resides in Shawnee.