Seminole State College is joining colleges across the nation in celebrating first-generation students this week.
This month marks the 55th anniversary of the historic Higher Education Act, which was signed into law on November 8, 1965. The Act is credited with helping millions of first-generation, low-income and under-resourced students persist to degree completion. For the last four years, a celebration of first-generation students has been a part of this national anniversary observation. A student is recognized as first generation when they attend college although their parents have not done so.
Led by the SSC's Student Support Services federal grant program, a variety of activities and virtual events are occurring to recognize the success of these students.
In a video message sent to first-generation students on Monday, SSC President Lana Reynolds said, "I congratulate you for your initiative and drive in being at Seminole State College. You may actually be the first in your family to pursue a college degree – but, through the example you are setting, I feel confident that you will not be the last."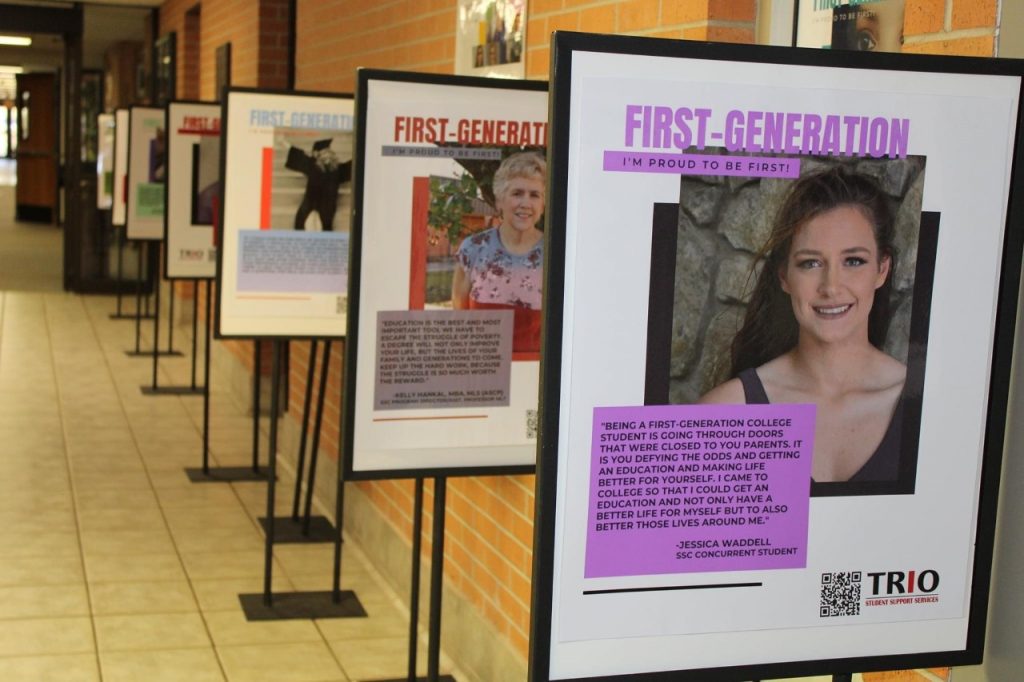 Reynolds said she hoped these students were finding support, encouragement and inspiration from their family and friends, and from people on campus.
"I know that the staff in Student Support Services are always willing to help you during this educational journey – and so are the faculty, admissions clerks, financial aid advisors,
Bookstore employees, residence hall assistants – and everyone else on this campus. We are here to help you be successful," she said.
The video kicked off the celebration and featured comments from several former and current first-generation students. Additionally, testimonials from faculty member Kelli McBride and student Sierra Springer were shared on social media. Posters featuring photographs and quotes from first-generation students associated with SSC were on display in Tanner Hall. Stickers showing support for the students were available to the campus community to wear on Wednesday. A virtual roundtable featuring SSC employees Dr. Kenny Roe, Kelly Hankal and Holly Wilson-Byrd was held. Students were able to ask the employees about their experiences being the first in their families to attend college. The event will conclude with an essay contest on Friday. The topic of the essay is "As a First-Gen, I am Exceptional." The winner will receive a $50 cash prize.
For more information about the College's Student Support Services grant program, contact SSS Director Janna Wilson-Byrd at j.wilsonbyrd@sscok.edu or 405-382-9642.