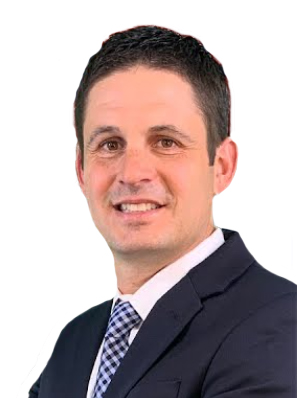 The Seminole State College Educational Foundation will host its 28th Annual Spring Banquet on Thursday, April 27, at 6:30 p.m. in the Enoch Kelly Haney Center on campus. The event recognizes accomplishments by alumni, employees and students.
Former students Chris Schroder, Ron Sosbee and Dion Wild will be inducted into the SSC Alumni Hall of Fame. Recipients are selected for their achievements while attending the College, as well as the contributions they have made in their professional careers. Nominations for inductees are accepted each year from faculty, staff, SSC Educational Foundation trustees and the public.
In addition to the Alumni Hall of Fame, two former, longtime SSC employees, Fred and Jonna Bunyan, will receive the Distinguished Service Award.
Schroder is the Executive Director of the Association of County Commissioners (ACCO). In his role, he operates the day-to-day activities of ACCO, including insuring counties with property and liability coverage and workers' compensation coverage, legislative advocacy, training programs for county commissioners and staff and the planning and hosting of three conferences annually. He has worked for the association since 2011 and was named Executive Director in 2021.
While at Seminole State College, Schroder pitched for the Trojans baseball team. He completed his associate degree in 1999 and then attended Oklahoma City University. Upon graduation, he went on to play baseball for the Major League Baseball team the Washington Nationals from 2001 to 2008. He then played for the Oakland Athletics in 2009 and the Florida Marlins in 2010. He was inducted into the Oklahoma City University Sports Hall of Fame in 2008.
Schroder is a member of the Guthrie Public Schools Board of Education, Dispute Resolution Advisory Board member, a Diaconate at the First Christian Church of Guthrie and coaches both softball and basketball for his daughters' teams. He resides in Guthrie.
Sosbee graduated from SSC in 1977. He would go on to have an expansive career in public service before retiring. He served as a Seminole County Assessor for eight years, the Revenue Unit Manager for the Oklahoma Tax Commission's Ad Valorem Division for 17 years, the Chief of Staff for the Oklahoma State Auditor and Inspector's Office for three years and as the Director of Marketing and Public Relations for Visual Lease Services for three years.
He is the recipient of the Kate Barnard Outstanding Youth Advocate Award from the Oklahoma Association of Youth Services, and he also received the Outstanding Youth and Family Services Board Member Award presented by the Oklahoma Association of Youth Services.
Sosbee has been active in several professional organizations and civic clubs including the International Association of Assessing Officers, Oklahoma County Officers and Deputies Association, Oklahoma Firefighters Association, past President of the Wewoka Lion's Club, past president of the Wewoka School Board, past President and Charter Board Member of Youth and Family Services for Hughes & Seminole Counties, Vice-Chairman Seminole County Building Authority, Chairman of the Seminole County Excise & Equalization Board, volunteer for the
Wewoka Fire Department, volunteer for the Seminole Interfaith Ministry, volunteer for the Seminole Free Medical Clinic and he is a U.S. Navy veteran, serving in the Vietnam War from 1968-70. Sosbee resides in Seminole.
Wild is a 2012 graduate of Seminole State College and currently has served as a Trooper for the Highway Patrol for the last seven years. His duties include enforcing motor vehicle laws, investigating accidents, rendering first aid, providing protective service for dignitaries and public gatherings and provides escort services for parades, funerals and other events. He also gives safety talks and demonstrations to school groups and civic organizations. Before working for the Highway Patrol, Wild was employed by Seminole Nation as a Lighthorse Police Officer for three years.
While attending SSC, he was a member of the President's Leadership Class for two years. In 2016, he received the top academic honor from the Oklahoma Highway Patrol Academy, and he is a CLEET certified firearms instructor. Wild resides in Wetumka.
Fred Bunyan received his bachelor's degree in accounting at Panhandle State College and his master's degree in Business at Oklahoma State University. He worked at SSC from 1976 to 2014. In that time he served as an Instructor of Business and Accounting and as Chair of the Business Division.
He has been involved in several community organizations. He was the Secretary of the Oklahoma Association of Community Colleges, the Treasurer of the Oklahoma Technical Society, three terms as President of the Seminole Lions Club and served on the Seminole Hospital Board until the hospital's construction was completed. He also played a pivotal role in the fundraising, construction and dedication of the Mickey Burgess Memorial Garden.
Jonna Bunyan graduated from SSC, earned a bachelor's degree in both English and Psychology from East Central University and her master's degree in Library Science from the
University of Oklahoma. She worked at the Seminole Public Library from 1971 to 1975, and then began to work at SSC. She would serve as the Director of Library Resources and later as the Student Support Services Program Director. She retired from the College in 2013.
She was named Young Careerist of the Year 1976 by the Seminole chapter of Business and Professional Women. She helped establish the SSC Professional Staff Council. She is a founding Board Member of the Jasmine Moran Children's Museum and an inductee into the SSC Alumni Hall of Fame.
She has been involved with a number of community organizations, including the Oklahoma Library Association, the Seminole Public Library Board, the University of Oklahoma Alumni Association and Seminole Nation Museum Volunteer. She and her husband, Fred, reside in Seminole.
Campus organizational leaders, outstanding students, faculty and staff reaching milestone years of employment and retirees will also be recognized at the event.
For information on table sponsorships or to purchase individual tickets to the event for $35, contact the SSC President's Office at 405-382-9200.