Seminole State College hosted its in-service event for all employees on Aug. 10 in preparation of the fall semester, beginning Aug. 15. This year's theme was "SSC Cares About Me," and presentations centered on mental and physical wellness.
In her opening remarks, President Lana Reynolds welcomed new employees, discussed the accomplishments of the last year and gave employees a sneak peak at the College's new website, which is expected to launch at the end of this month. Following President Reynolds' presentation, other members of SSC's Administrative Council spoke, including Vice President for Academic Affairs Dr. Amanda Estey, Vice President for Student Affairs Dr. Bill Knowles, Vice President for Fiscal Affairs Melanie Rinehart and Director of Information Technology Marc Hunter.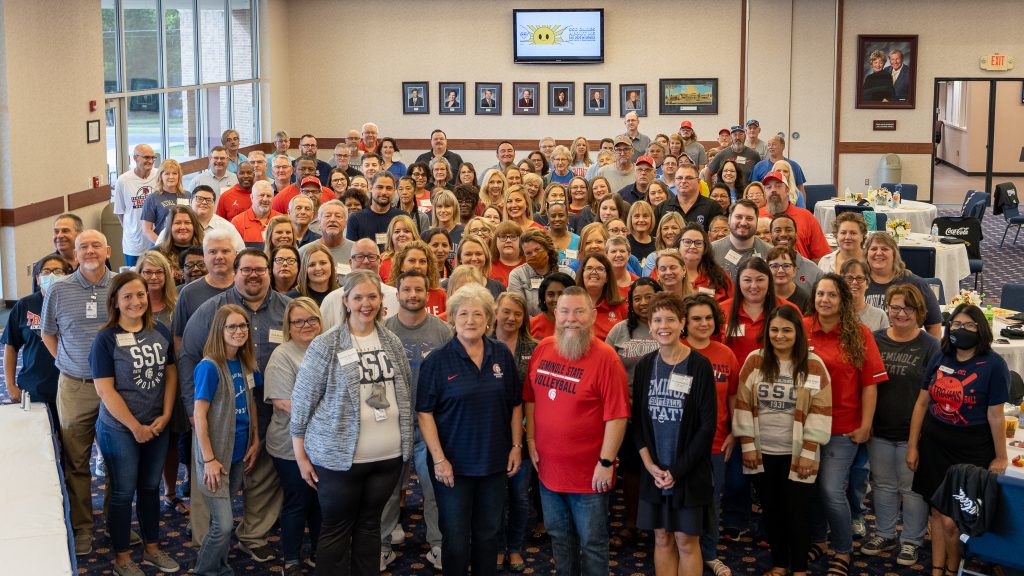 Following the opening remarks, Kendall Rogers, a licensed professional counselor, and Lauren Schatzel, the owner of Main Street Yoga, presented tips for physical and mental fitness.
The event's keynote speaker was Monica Sheri Scott. Scott is a Corporate Culture Specialist at Hawks Agency in Oklahoma City. Her presentation was titled "I See Strength in You."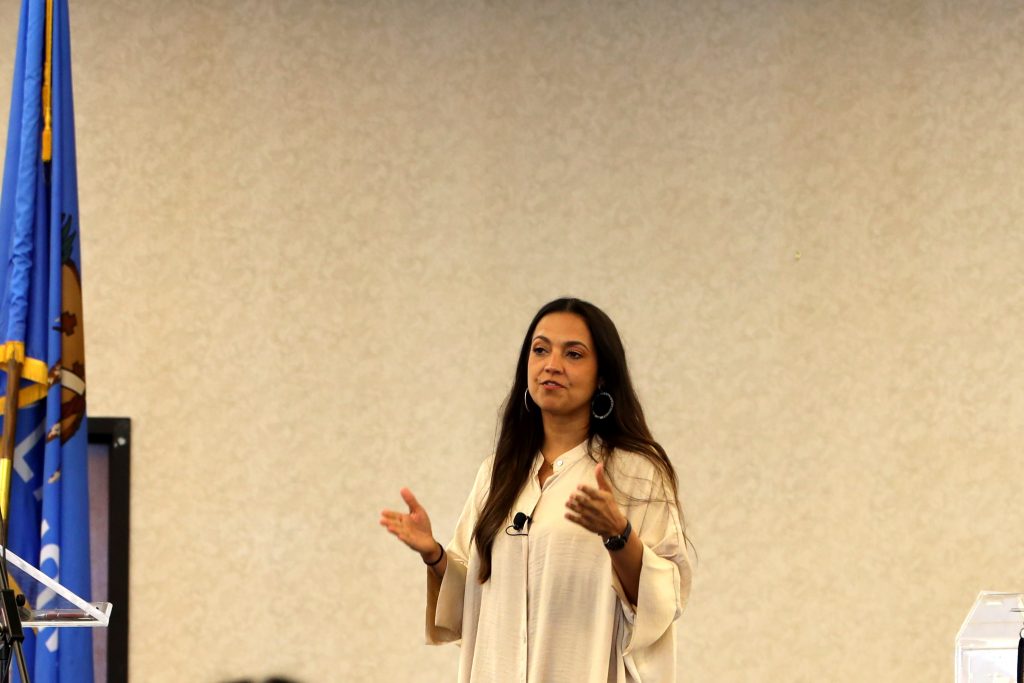 Extended enrollment is open at SSC through Aug. 19. For more information on enrollment for in-person courses, contact the College's Admissions Office at 405-382-9230, admissions@sscok.edu or stop by the Walkingstick Student Services Building, located just off Highway 9 on the south side of campus.