The Seminole State College-Gordon Cooper Technology Center Physical Therapist Assistant (PTA) Program was recently award a five-year full accreditation by the Commission on Accreditation in Physical Therapy Education.  The program is the result of a three-year partnership between the two institutions, and is one of only eight accredited programs in the state.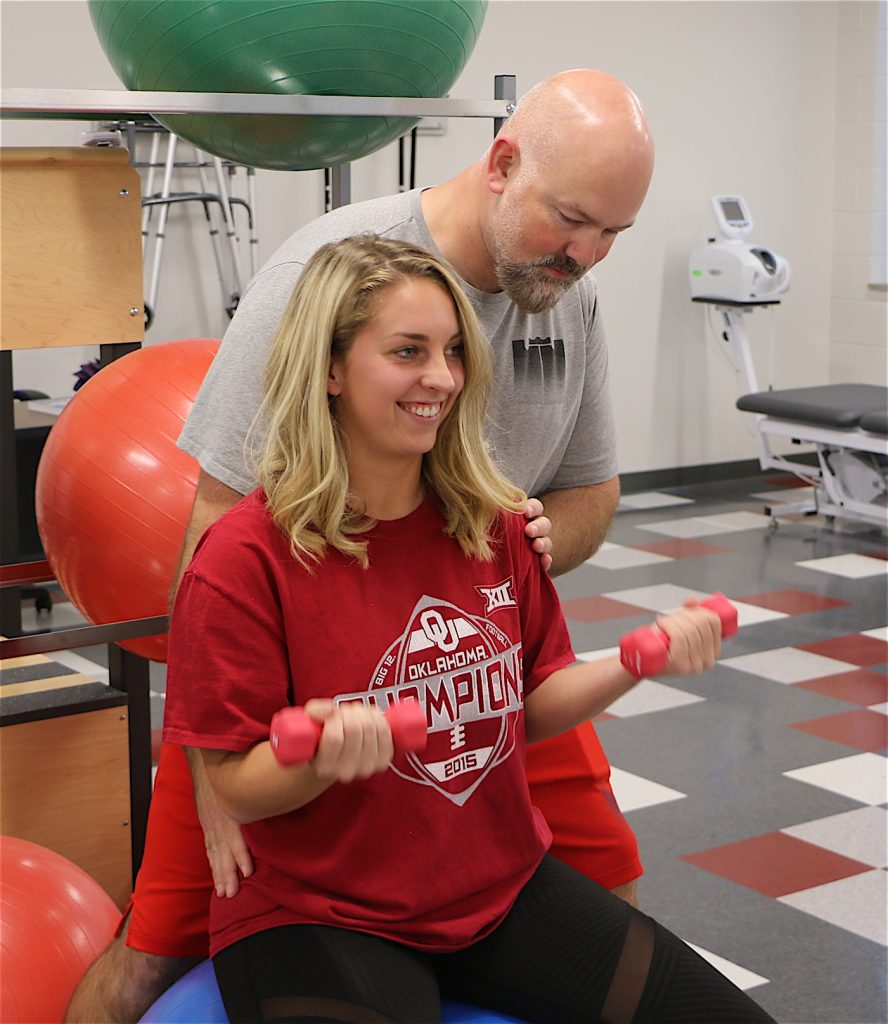 The program was written and developed by Physical Therapist and Program Director Shakira Stafford. "The program is structured as a 1+1 program, meaning students first complete their core-curriculum requirements and then finish the two-year degree plan with a year of concentrated technical coursework at GCTC," explained Stafford.
Entrance into the PTA program is competitive, with 12 students being admitted each fall. Upon admittance, students will engage in a combination of classroom, lab, and clinical experiences. Student who successfully complete this combined training will receive an Associate of Applied Science degree from SSC. They are then eligible to sit for a licensure examination. Upon licensure, students are able to work as a PTA in the state of Oklahoma for a salary range of $44,872-$54,691 according to salary.com.
The PTA works in a variety of settings under the direction and supervision of a physical therapist (PT) to develop mobility, relieve pain, prevent physical disability, and promote wellness. The PTA program is designed to prepare the student to perform at entry-level as a PTA. Stafford explained that fostering a mindset of compassionate, individualized care is the focus of all faculty involved with the program. "I am very proud of the level of education and experience we provide our students. I am excited to see the impact graduates make in the lives of their patients and in their communities," she said.
For more information about the PTA degree program, contact Shakira Stafford, PT, MPT at 405-273-7493 ext. 2214 or by email shakiras@gctech.edu.