Student Support Services and STEM Student Support Services sponsored an outdoor Pictionary event for SSC students, faculty and staff on Sept. 29. Several students stopped by to enjoy friendly competition, meet new friends and share some laughs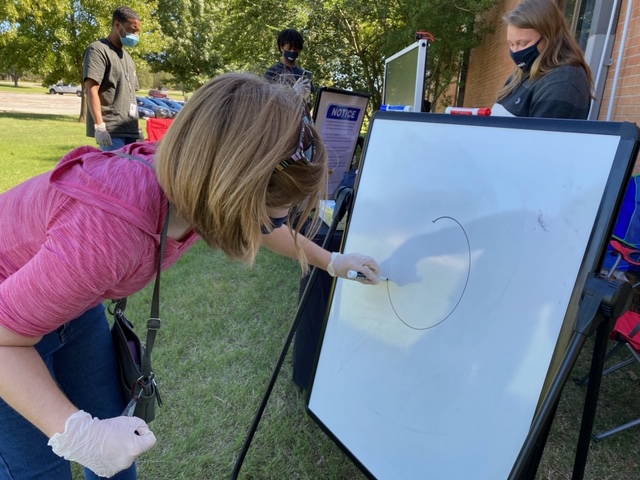 SSS and STEM SSS are offering safe weekly activities that enable students to connect with one another. STEM SSS Advisor Damon Cravens and SSS Peer Coaches Sierra Josselyn and A-yo Jones are leading the efforts. Both programs invite SSC students to apply for program admittance by visiting the website: www.sscok.edu/sss/applytoday/.
SSS and STEM SSS are federally funded programs serving first-generation, economically disadvantaged, and disabled students. Contact SSS and STEM SSS Director Janna Wilson-Byrd at 405-382-9642 for more information.