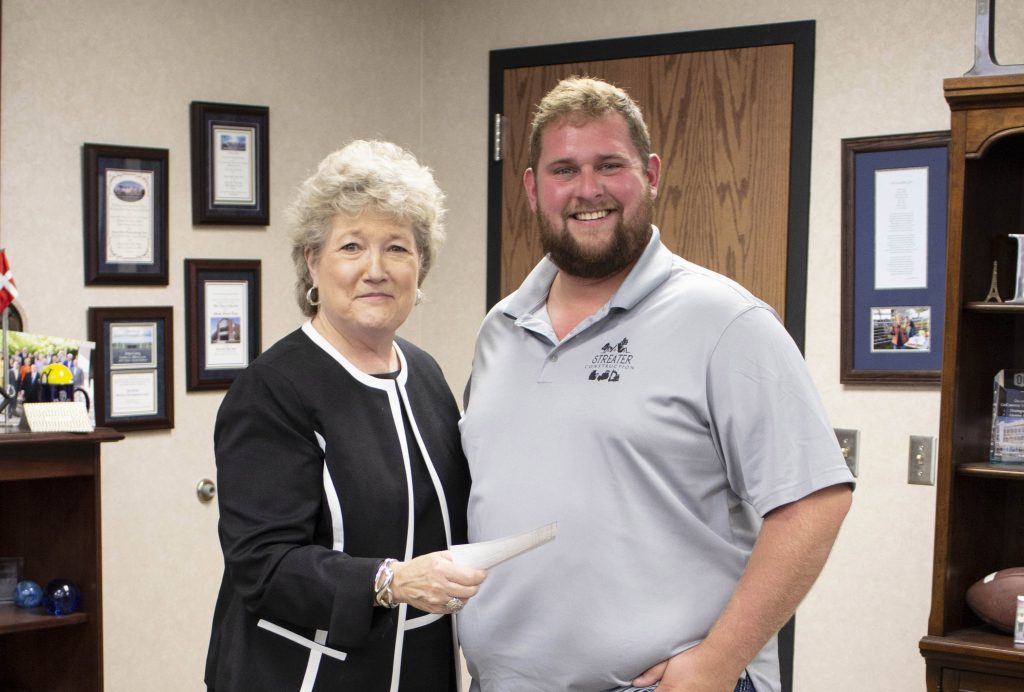 Seminole State College President Lana Reynolds (left) thanks Brandon Streater (right), owner of Streater Construction, for a donation to the SSC Educational Foundation.
Streater donated $10,000 to the Foundation, with $5,000 supporting construction efforts on the Brian Crawford Memorial Sports Complex and $5,000 set for the President's Leadership Class (PLC) program. Streater was a member of PLC when he attended the College and said the program inspired him.
"This donation is a small thank you for what SSC did for me. PLC showed me what was possible, what was out there, and pushed me to accomplish my goals," Streater said.
Beyond his donation, both he and his father, Dewayne Streater, have offered to donate work on the sports complex's ongoing construction.