Seminole State College freshman Hailey Wallace, of Wellston, recently attended the Nigh Institute Leadership Academy held in Oklahoma City.
Wallace joined college students from across the state for the three-day academy. Over the course of the event, Wallace and her peers toured the Oklahoma City Memorial, visited the Bob Funk Ranch and experienced the First Americans Museum.
Students listened to presentations by Oklahoma State Regents for Higher Education (OSRHE) Chancellor Dr. Allison Garrett, OSRHE Vice Chancellor for Government Relations Dr. Jarrett Jobe, Women's Legislative Caucus member and State Senator Julie Kurt, Sister Rosemary Nyirumbe of the Sewing Hope Foundation and George and Donna Nigh.
Wallace is a 2021 graduate of Wellston High School. She is the daughter of Angela Wallace and Representative Kevin Wallace (R-District 32). Earlier this year, Hailey Wallace delivered an address on the House Floor during Higher Education Day at the State Capitol.
The George and Donna Nigh Public Service Scholarship was established on April 19, 1999, by the Oklahoma State Legislature and former Gov. Frank Keating. The purpose of this scholarship is to allow each of the two- and four-year higher educational institutions, both public and private, to select and honor one student each year as a Nigh Scholar. Each student is selected and nominated by their institution's president and receive a one-time $1,000 Leadership Scholarship.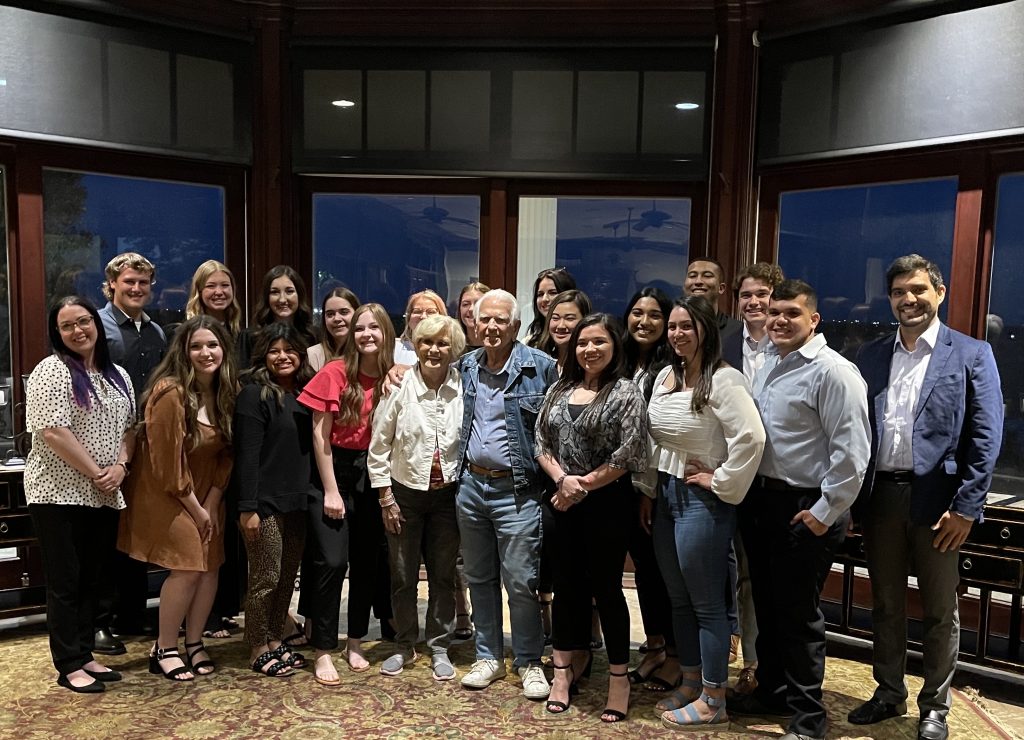 This academy is supported by the Oklahoma State Regents for Higher Education, which contracts with the Nigh Leadership Academy for implementation. During the history of the academy, more than 600 students have been awarded the title of Nigh Scholar.