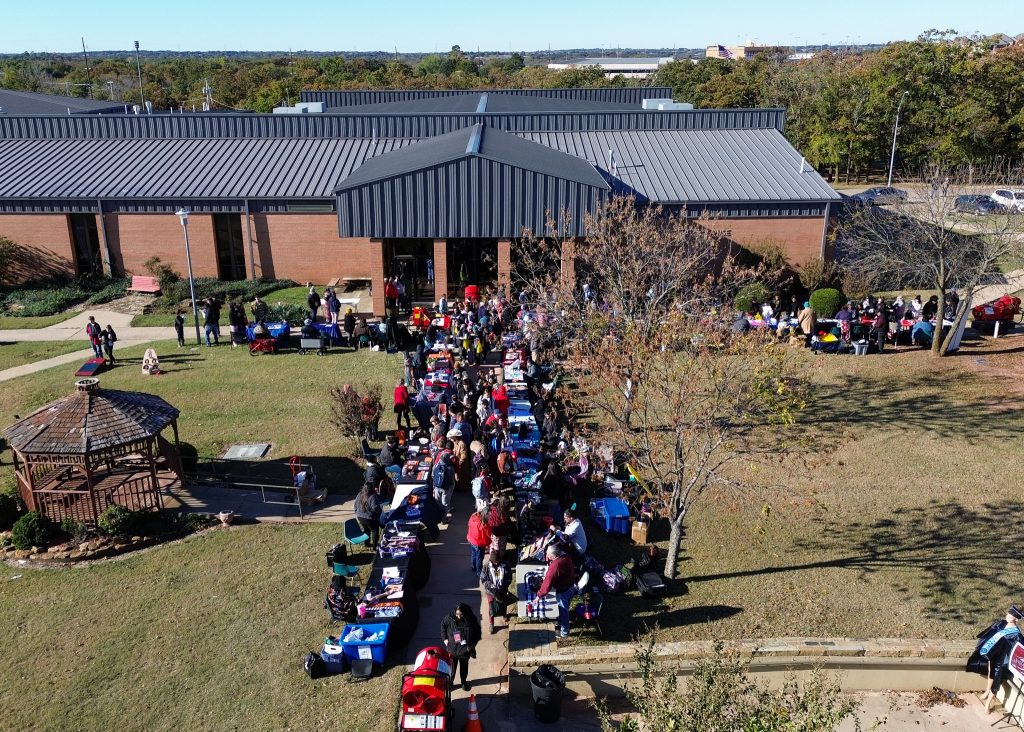 Seminole State College hosted Tribal Fest on Nov. 1. The event was organized and sponsored by the College's federal grant programs: Student Support Services/SSS STEM, Talent Search, GEAR UP, NASNTI and Upward Bound. SSC students, community members, and hundreds of fifth through twelfth grade students from Butner, Justice, New Lima, Varnum and Seminole were in attendance. In the Cook Commons, several tribes had booths set up, providing information on education, career, housing, nutrition, graduation regalia and more. The Citizen Potawatomi, Choctaw, Sac and Fox, Muscogee, Chickasaw, Seminole, Absentee Shawnee and Cherokee Nations were all represented.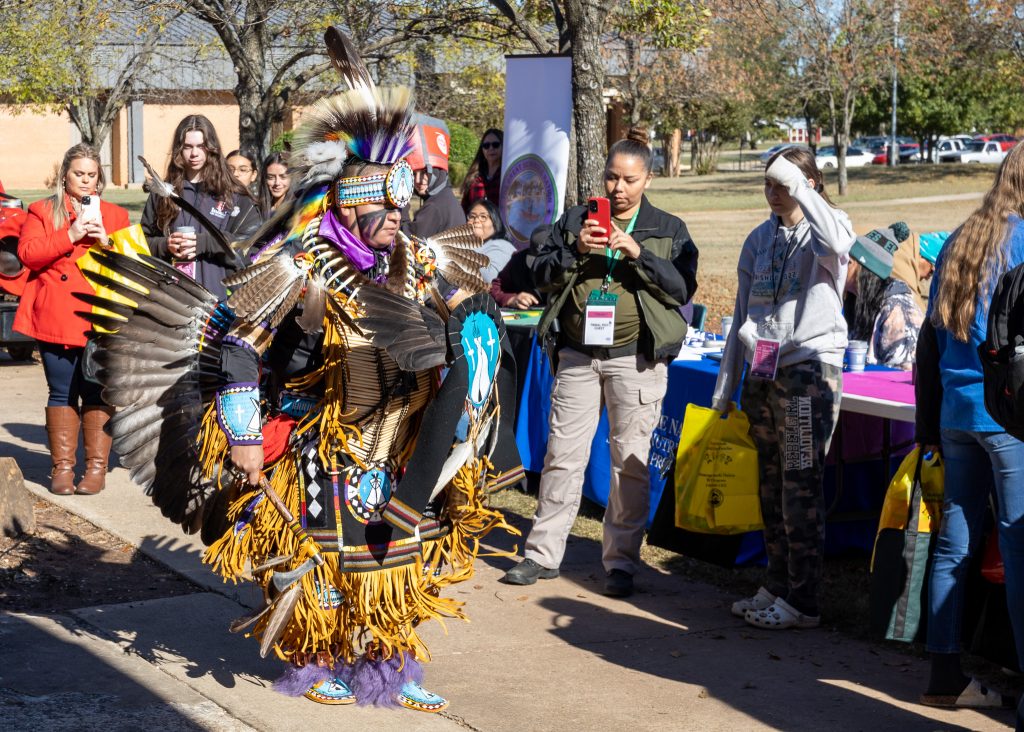 SSC Alumnus and Mr. Indigenous OU Asa Samuels performed fancy dancing throughout the morning at the event.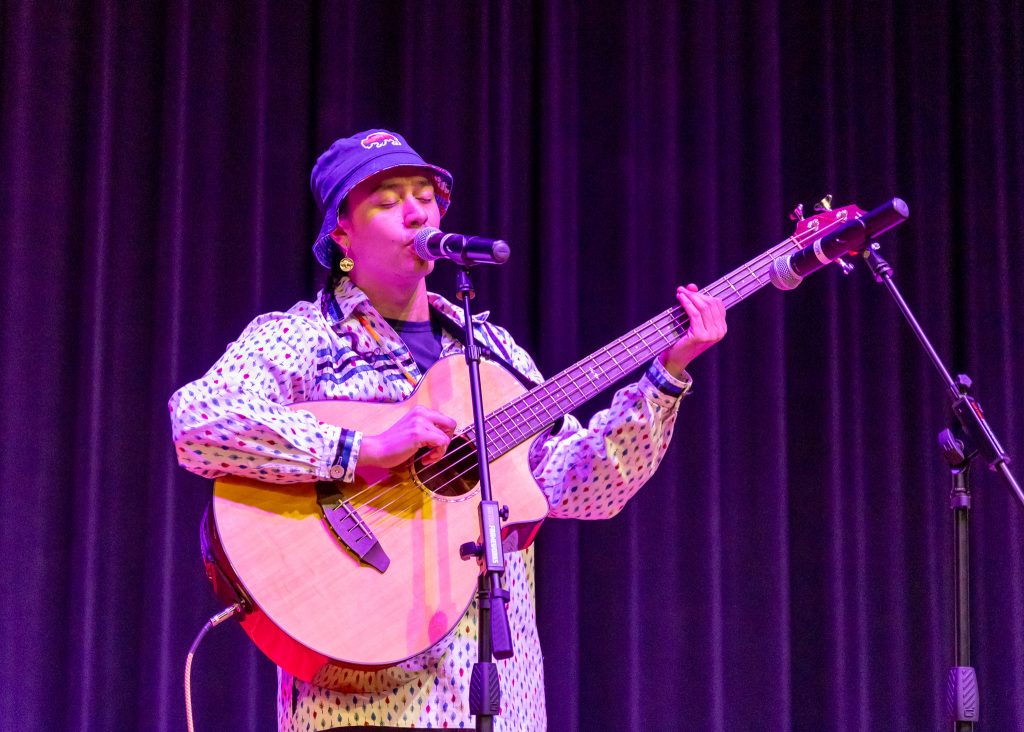 Sicangu Lakota rapper Frank Waln performed in the Jeff Johnston Auditorium. Waln has won three Native American Music Awards. In addition to his musical performance, Waln spoke to students about the value of higher education and his personal journey.