Newly appointed Regent Ryan Pitts was sworn in at the Seminole State College Board of Regents meeting on Aug. 20.
To open the meeting, Shawnee attorney and Asher Municipal Judge Matt Peters administered the oath of office for Regent Pitts. Pitts was recently appointed by Governor Kevin Stitt. His term as a Regent will conclude on July 1, 2023. He is completing the remainder of former Regent Paige Sherry's term. Sherry stepped down in the spring when her husband, Jack Sherry, was appointed to the Oklahoma State Regents for Higher Education to avoid a conflict of interest.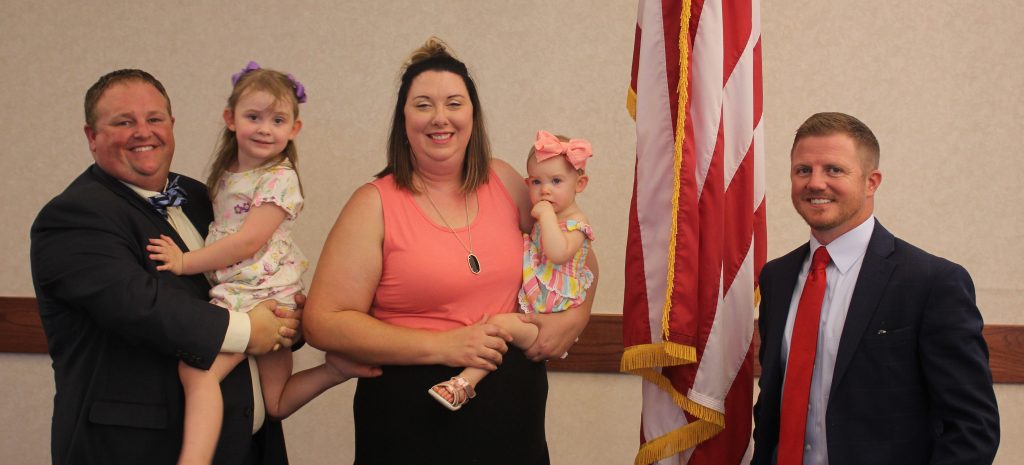 During the President's Report, President Lana Reynolds provided a personnel update and presented a report on enrollment. She shared details about two grants the College's Student Support Services and STEM Student Support Services recently received. The grants will award the two programs $2.86 million over the course of five years.
President Reynolds also discussed preparations for the start of the fall term and reported on opening week activities.
With the first item on the agenda, the Regents adopted a Board Policy regarding Title IX compliance. The policy is in response to changes in federal guidelines regarding civil rights law.
Next, under the Consent Agenda, the Board approved an annual expenditure related to athletic insurance. The insurance is purchased through a consortium with seven other Oklahoma colleges.
Board members present at the meeting were: Curtis Morgan, Marci Donaho, Kim Hyden and Ryan Pitts.
The next regularly scheduled SSC Board of Regents meeting is set for Thursday, October 22, 2020.
-30-