Ryan Pitts, J.D., was recently appointed to the Seminole State College Board of Regents by Governor Kevin Stitt. Pitts will serve from July 27, 2020 to July 1, 2023. He is completing the remainder of former Regent Paige Sherry's term. Sherry stepped down in the spring when her husband, Jack Sherry, was appointed to the Oklahoma State Regents for Higher Education to avoid a conflict of interest.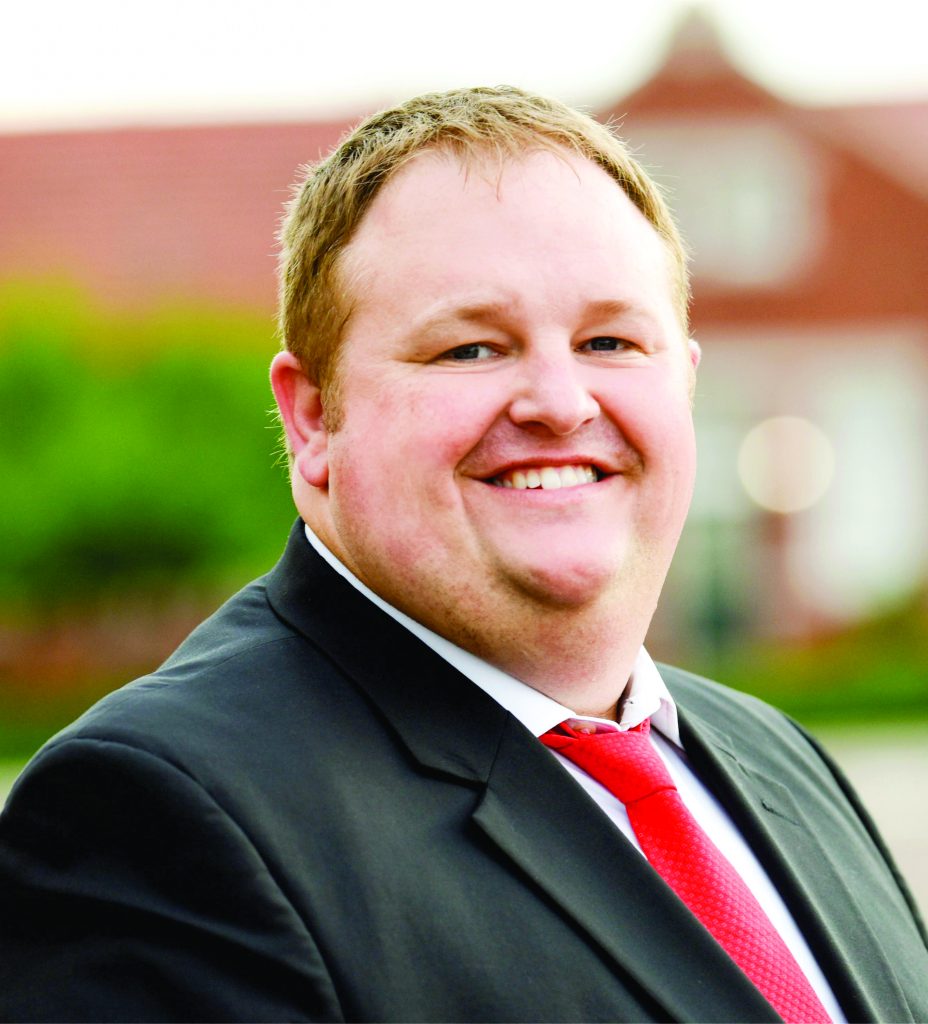 "I am deeply honored to have been appointed a regent to Seminole State College. I look forward to working with the faculty and staff to serve this region and the State of Oklahoma," Pitts said.
Pitts resides in Wewoka. Since April of 2019, he has been the owner and senior attorney at the Law Offices of Ryan H. Pitts, P.C., where his practice focuses on civil litigation and transactional law. From 2013 to 2019, he worked as an associate attorney at Harold Heath Law Offices P.C. in Holdenville. He also serves as a municipal judge for the city of Holdenville.
Pitts received his Juris Doctorate from the Oklahoma City University School of Law in 2013, his Master's Degree in Human Relations from the University of Oklahoma in 2010 and Bachelor of Arts in Political Science from the University of Oklahoma in 2007.
Since 2015, he has also managed Newman Ranches, a cow-calf operation, in Sweetwater, Texas. He enjoys cultivating the land and manages the payroll and books.
Pitts is involved in community service projects in Seminole and Hughes counties. Since 2018, he has been a member of the Holdenville Masonic Lodge. Beginning in January of 2020, he has served as the President of the New Wewoka Industries, Inc. President. He previously served as the Vice President of the organization for four years. He has been an Advisory Board Member of the Wewoka Chamber of Business and Industry since 2015.
He also assists with the facilities and food preparation for the annual reunion of the National Women's Airforce Service Pilots World War II Museum in Sweetwater, Texas.
"Mr. Pitts will be a great addition to our local Board of Regents. We appreciate his professional and community relationships in Wewoka and Holdenville and believe he will represent those areas well on our Board. We are excited about his new leadership role at Seminole State College.," SSC President Lana Reynolds said.
The next meeting of the SSC Board of Regents will take place on Aug. 20.