Former Seminole Chief of Police Shane Marshall was recently named Chief of Police for the Seminole State College Police Department. Marshall brings with him more than 25 years of law enforcement experience.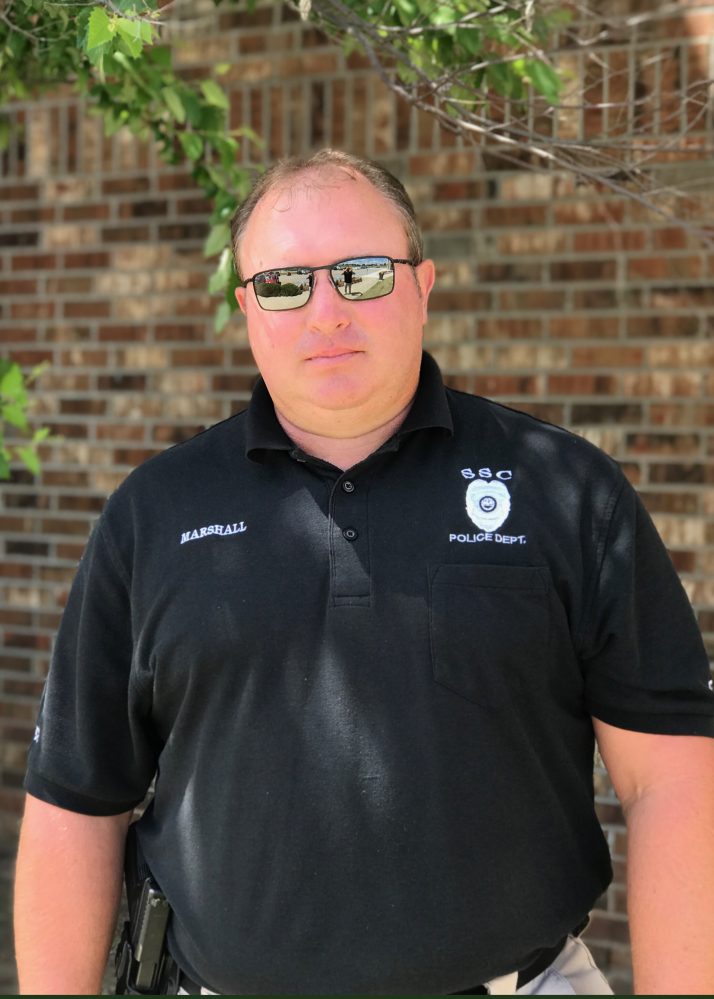 Since 2018, Marshall has served as a full-time officer for the College's Police Department. In that role, he assisted the campus by training department personnel, students and employees with emergency preparedness and safety. He also helped the department maintain twenty-four-hour coverage of the campus, facilities, students, staff and guests.
Marshall retired from the Seminole Police Department in 2016. He began as a Dispatcher/Reserve Officer in 1993 and after three years became a Patrol Officer. In 2002, he was promoted to Detective where he served for the next 8 years until he assumed the role of Police Chief in 2010. During his time as a law enforcement officer, Marshall obtained over 1200 hours of continuing education credits and training, including executive level training at Arkansas Leader in Little Rock, AR, Rural Executive Management Institute in Chicago, IL and New Chiefs Training in Oklahoma City, OK.
Marshall was born and raised just east of Seminole and graduated from Butner High School. He took concurrent classes at SSC and went on to get his bachelor's degree in criminal justice from East Central University. He has been a lifelong resident of Seminole where he and his wife Heather have raised their four boys, Kolten, Kendell, Bryce and Jordan.
Vice President for Student Affairs Dr. Bill Knowles said, "Shane has been a valuable member of our SSC community and his experience and training will be an asset for our students and employees. His wealth of police knowledge will help convey the importance of safety and security as we continue to update and improve these efforts on our campus."
Marshall replaces Louis Ross, who held the SSC Chief of Police position since July of 2017. Ross recently accepted the position of Chief of Police at Rogers State University in Claremore.
The SSC Police Department is located inside the Walkingstick Student Services Building, Room 102. Campus police can be reached by phone at 405-382-9500 or 405-380-8989.