Seminole State College President Lana Reynolds has been selected to lead the Council of Presidents for the Oklahoma State Regents for Higher Education for the 2023-2024 academic year. Reynolds, who is in her seventh year as President of SSC has been a member of the COP Executive Committee for the past two years.
The COP is composed of presidents of all 25 public higher education institutions in the state. Officers for the organization assumed office in July 2023 but had their first official meeting of the new year during a retreat at the Chickasaw Nation Oklahoma City Community Center on Sept. 13.
The COP retreat featured presentations by OSRHE staff regarding 2024 State System Budget and Legislative Priorities, House and Senate Interim Studies and Concurrent Enrollment. The agenda included an update from Lt. Gov. and Secretary of Economic and Workforce Development Matt Pinnell and a question-and-answer segment with a legislative panel composed of Representative Kyle Hilbert, Speaker Pro Tempore of the Oklahoma House of Representatives; Representative Anthony Moore, Chair of the House Higher Education and CareerTech Committee; and Senator Adam Pugh, Chair of the Senate Education Committee. The Presidents also heard from Oklahoma Attorney General Gentner Drummond about legal issues in higher education.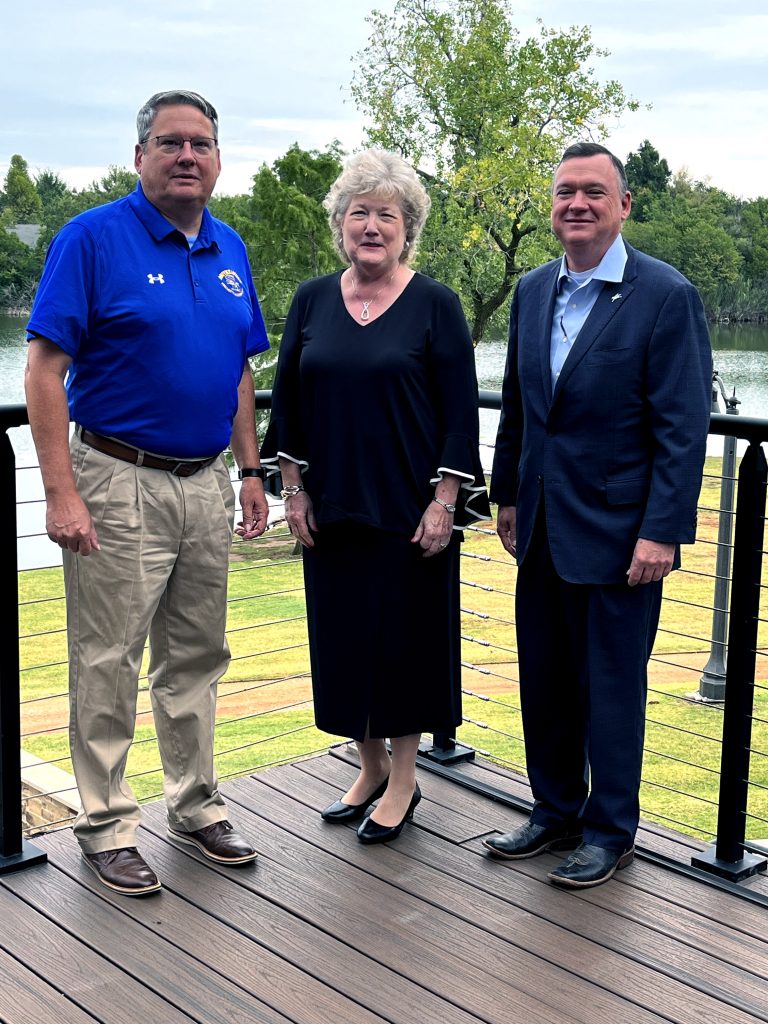 The Council of Presidents serves as an advisory group to the Chancellor for Higher Education and the State Regents to promote and encourage collaboration among state system institutions. It also provides a forum to discuss issues impacting Oklahoma Higher Education.
In addition to Reynolds, officers for the year include Vice Chair President Thomas Newsom, Southeastern Oklahoma State University; Treasurer President Ron Ramming, Connors State College; and Past Chair Jay Falkner, Carl Albert State College.