The Seminole State College President's Leadership Class visited the Oklahoma State University Challenge Course on Aug. 31.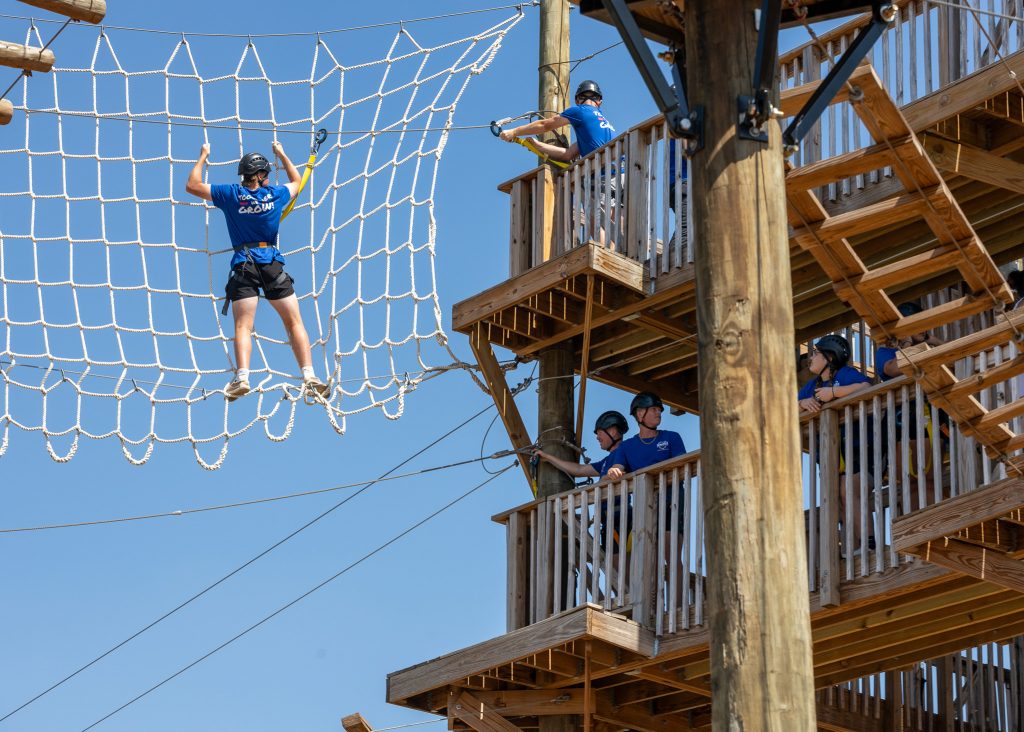 Students worked together to cross the ropes course high above the ground. OSU's Department of Wellness oversees the Challenge Course.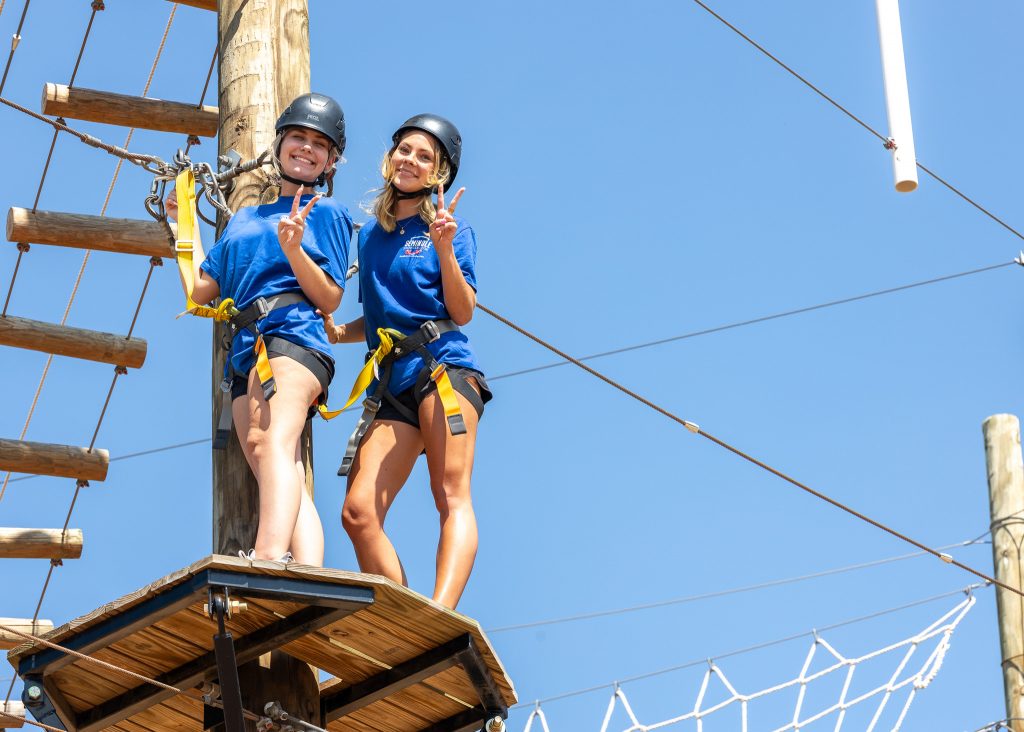 PLC freshmen Ramzie Lynch, Shawnee, and Nicole Blue, Shawnee, pause to pose for the camera before braving another section of the OSU Challenge Course.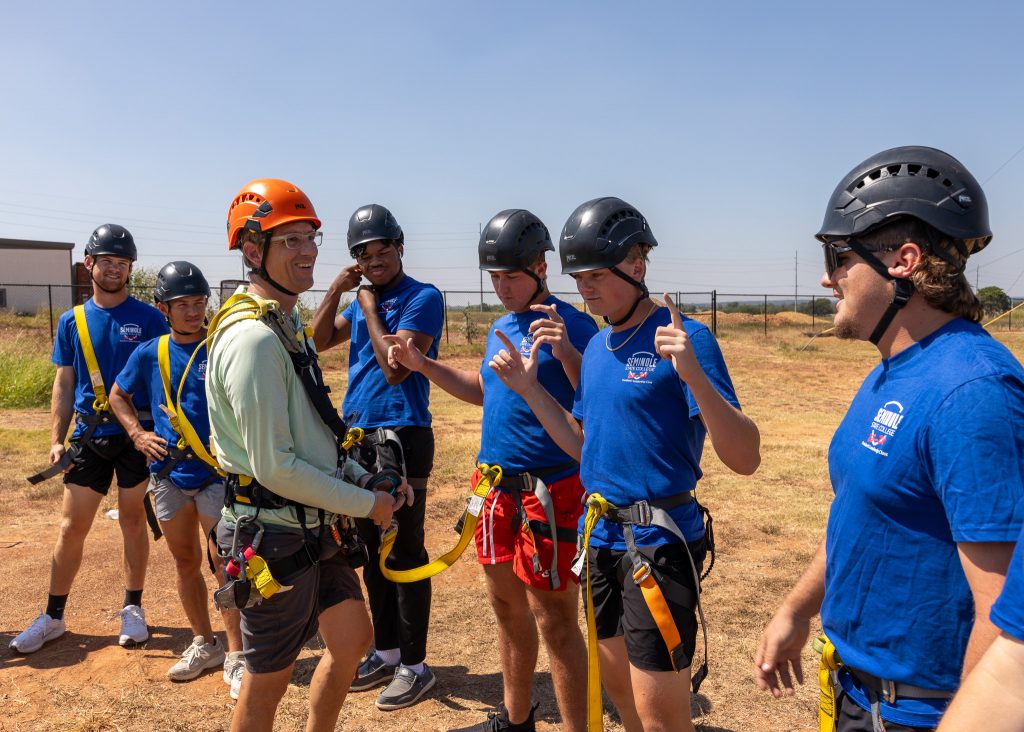 OSU Assistant Director of Outdoor Adventure and Leadership Nathan Diekelman instructs PLC students on the security of the gear and how to use the course safely. Pictured (from left to right): Kyron Whinery, Elk City; Tyler Priest, Tyler, TX; Ricky McCoullough, Oklahoma City; Cole Girard, Oklahoma City; Logan Hill, Edmond; and Cooper Hamilton, Tahlequah.