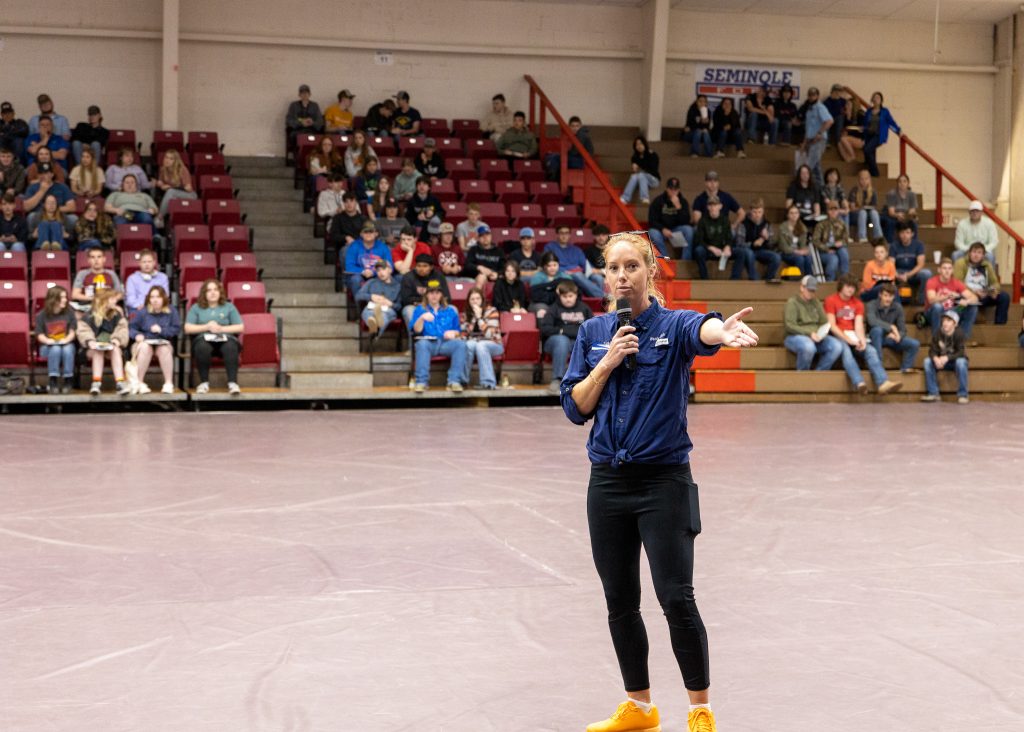 The SSC Aggie Club hosted its fifth annual SSC FFA Interscholastic Contest on Thursday, April 13. Aggie Club sponsor and Assistant Professor of Agriculture Wendy Rich organized the event and welcomed attendees before the contest began.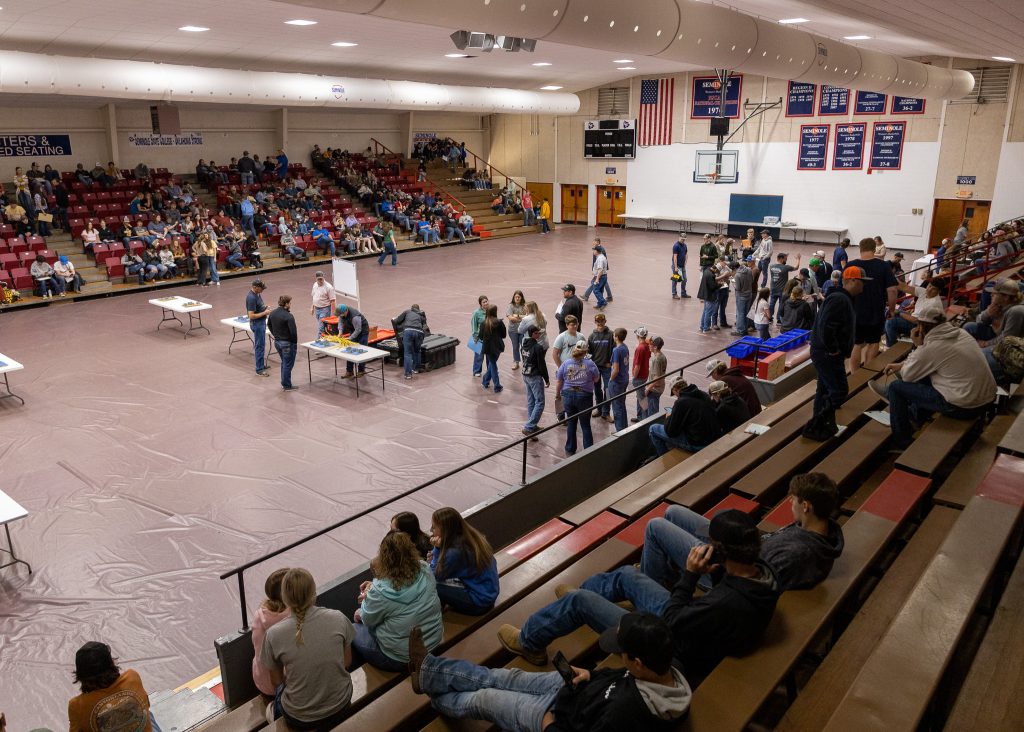 More than 600 students from 66 schools across the state participated in the event. Students competed in eight different contests – Animal Science Quiz Bowl, Milk Quality and Products, Electricity, 8th Grade Greenhand Quiz, Entomology, Environmental and Natural Resources, Floriculture, Homesite Evaluation, Land Judging, Turfgrass Management and Soil and Water Management.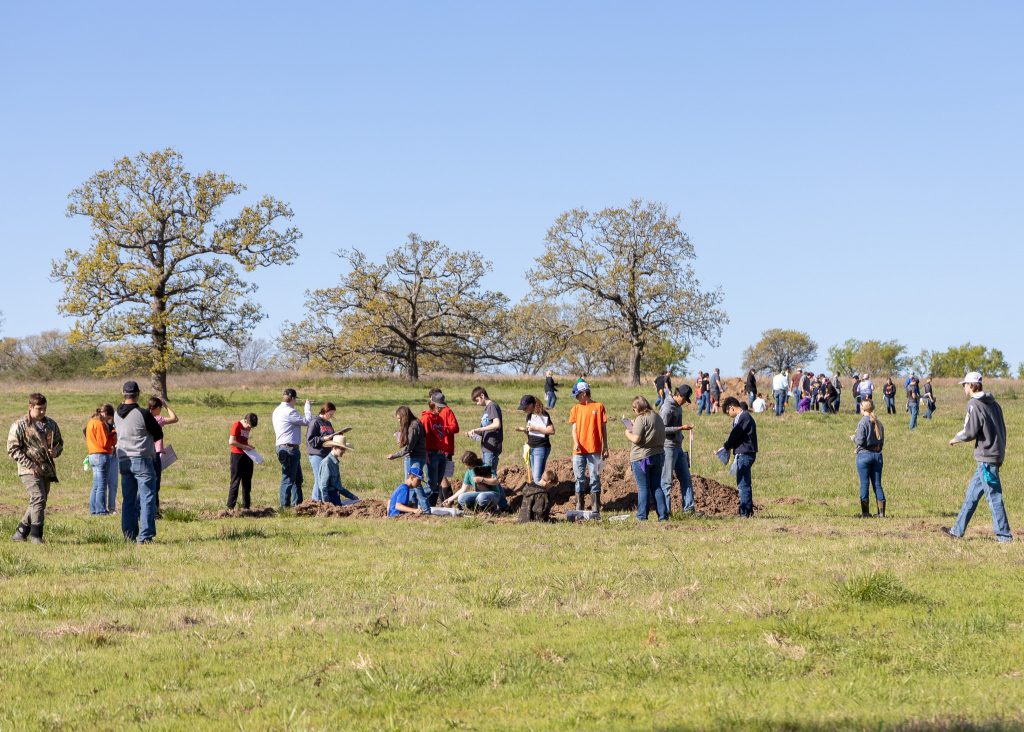 FFA Students participate in the Land Judging contest on April 13.