The Seminole State College Educational Foundation purchased new testing software for student assessment developed by the Aurora Learning Community Association (ALCA), a nonprofit based in Fairview, Okla.
ALCA's software, valued at over $9,000, is called Arch. Arch allows instructors to establish proficiency scales, tests, benchmarks, organize curriculum and compare data within the institution.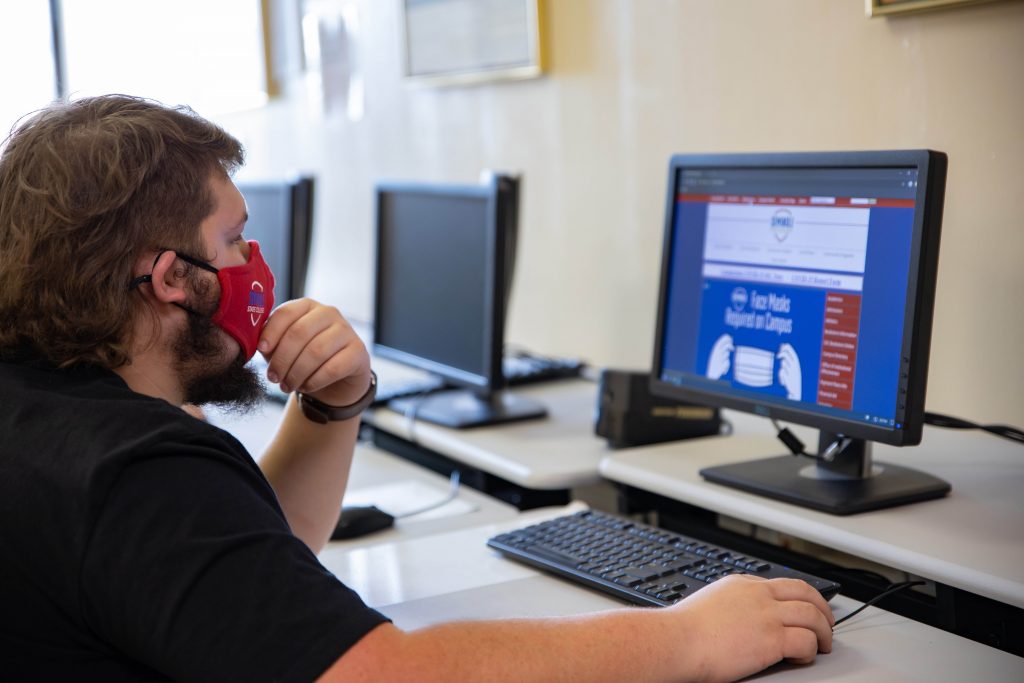 SSC began the implementation of the software this semester, starting with a survey developed for the Learning Strategies course, a class designed to help students acclimate to higher education. At the end of the fall semester, SSC will utilize the software to input the results of all course-embedded assessments. Course-embedded assessments are methods of gauging student learning in the classroom using course goals, objectives and content. This method helps instructors track proficiency in core concepts within each class.
Beginning in the spring, instructors will learn to use Arch for course-embedded assessments. This will allow instructors to see how their students are performing compared to the campus average.
"It's important for us to use this software for the ease it brings in tracking and compiling data," SSC Vice President for Academic Affairs Dr. Linda Goeller said.
When the need for new testing software became increasingly apparent and institutional funding was strapped due to effects of COVID-19 on the annual budget, Dr. Goeller requested help from SSC President Lana Reynolds. President Reynolds spoke to the SSC Educational Foundation about the matter.
"The SSC Educational Foundation has always been very supportive of our educational endeavors at SSC, so it's no surprise that they wanted to help by supplying this software during this time," Dr. Goeller said.
The SSC Educational Foundation was established in 1972 to supply aid. According to the organization's bylaws, the Foundation solicits voluntary financial gifts to address the academic and student services priorities of the College. Annually, the Foundation provides approximately $125,000 in scholarships to SSC students. Additionally, they support faculty and staff initiatives and sponsors campus program.
The Foundation is led by a 27-member Board of Trustees representing communities throughout the College's five-county service area. The Executive Committee is comprised of Chair Lance Wortham of Shawnee, Vice Chair Mark Schell of Seminole and Vice Chair Andy Tucker of Okemah.
           Wortham said, "The Foundation exists to help the College. We have been proud to help support the employees and students of SSC in sponsoring some special projects this fall. We have purchased protective face masks for everyone on campus and provided SSC lawn chairs for students in the residence halls to be able to socialize within safety protocols. Meeting this need from the academic area for specialized software was just another way we felt we could provide assistance during these financially difficult pandemic times."
For more information, or to make a tax deductible, donation to the 501(c)(3) charitable organization, contact the SSC President's Office at 405-382-9200 or mail contributions to the SSC Educational Foundation, P.O. Box 351, Seminole, OK 74818.