Students enrolled in Seminole State College's General Botany course competed in an autumn planter design competition in late October.
The event was organized by Associate Professor of Life Science Theran Hernandez. From Oct. 19 to Oct. 26, students and employees across campus cast votes for their favorite arrangement.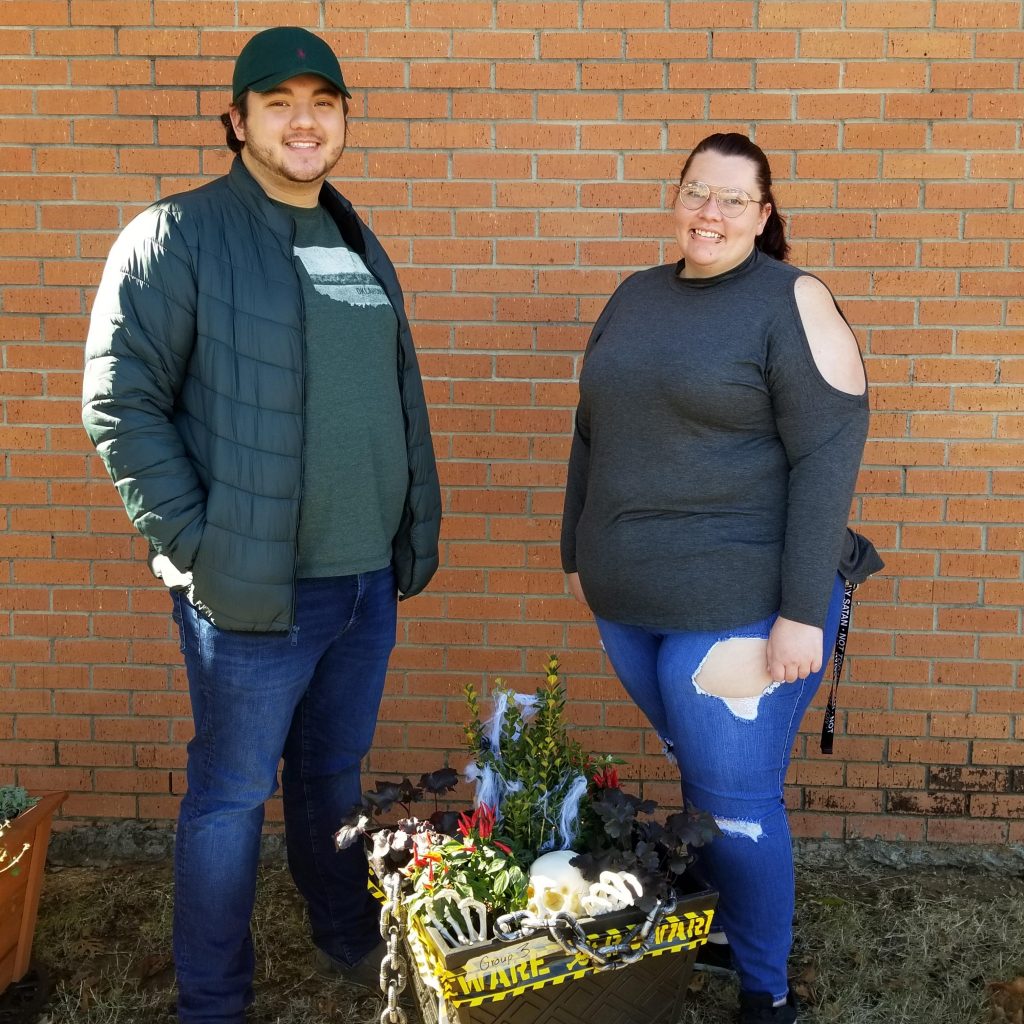 The winning arrangement incorporated Halloween elements and was designed by Andrew Terrell of Prague (left), Emily Winn of Wetumka (right) and Brandelynn Mendoza of Ada (not pictured).