Seminole State College recently hosted the Oklahoma Association of Community Colleges Support Staff Conference, held virtually this year on November 5. During the event, SSC Payroll Clerk Susan Shumaker was recognized as Support Staff Member of the Year for the college.
Shumaker began working for the College in February, 2000. She is responsible for all employee and student payroll. She is also a member of the Classified Staff Association on campus. She and her husband, Daniel Shumaker, reside in Seminole. They have one daughter, Hannah. In her spare time, Shumaker enjoys spending time with her family.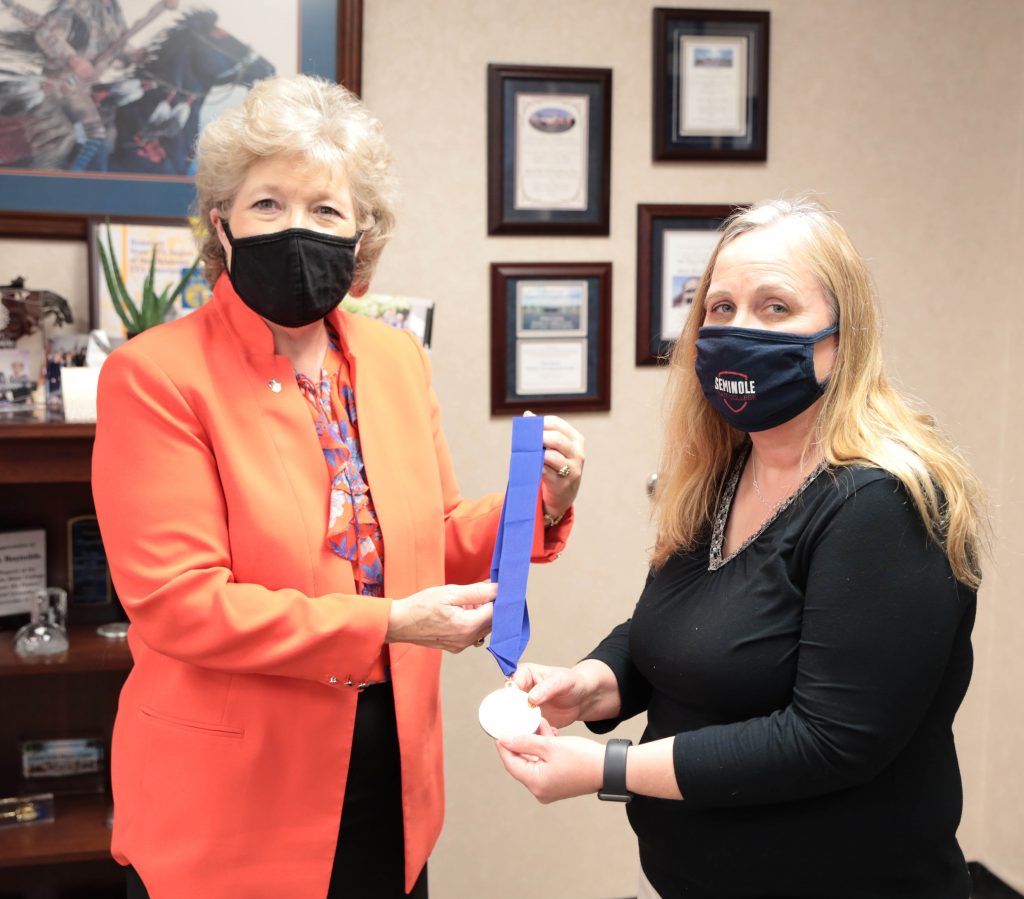 The event's guest speaker was Becky Wood, who spoke on resilience during a time of many changes. Wood serves as an Adjunct Corporate Trainer at Rose State College. Two Creative Staff Innovation awards were also given during the conference this year – one to Rose State College and one to Murray State College. The CSI Award is a program in which full-time and part-time staff members have the opportunity to share their great ideas and demonstrate how these ideas have brought about positive change on their campus.
Every year, OACC's 13 member institutions select three employees to honor – a support staff member, a professional staff member and a faculty member. The professional staff and faculty members will be announced at the full annual conference in January, 2021. This event is being held complimentary and details can be found on the OACC website at http://okcommunitycolleges.com.