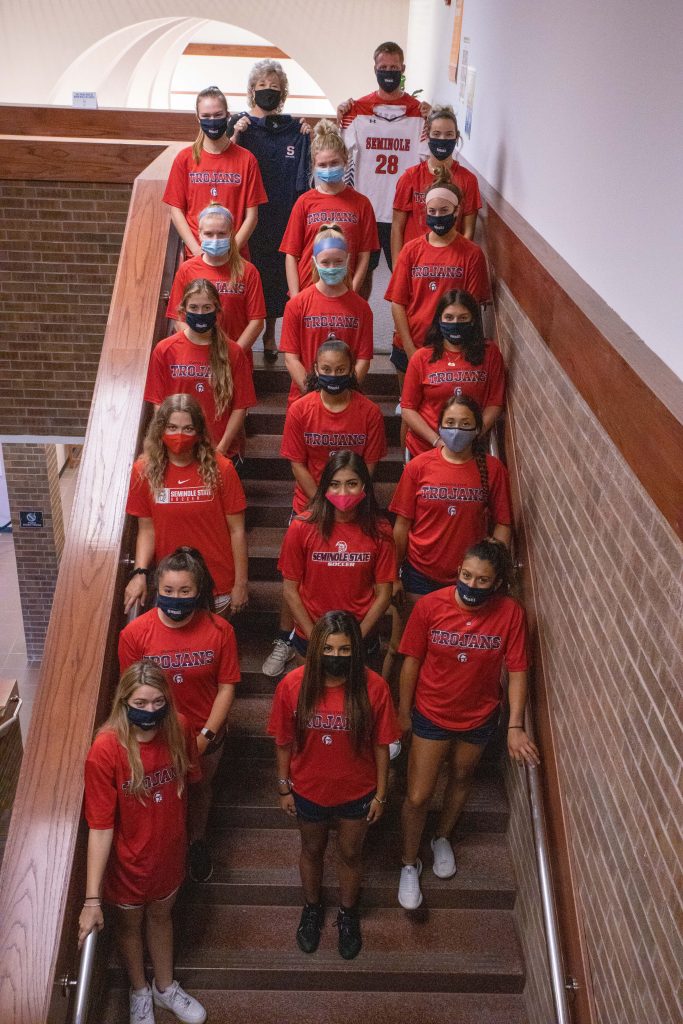 Members of the 2020-21 Seminole State College Soccer team presented SSC President Lana Reynolds with team shirts – including a player jersey – on Monday.
The players are on campus and have completed two weeks of study in the fall semester. Their competitive season, normally held in the Fall, has been postponed until Spring by the National Junior College Athletic Association, due to COVID-19 restrictions.
The Trojan roster of 23 includes 8 returning players. This year's team is composed of 10 student-athletes from Oklahoma, 10 from Texas, 2 from Colorado and 1 from Gertshofen, Germany. For more information about the Trojan Soccer team, visit the SSC athletic website at: www.sscathletics.com.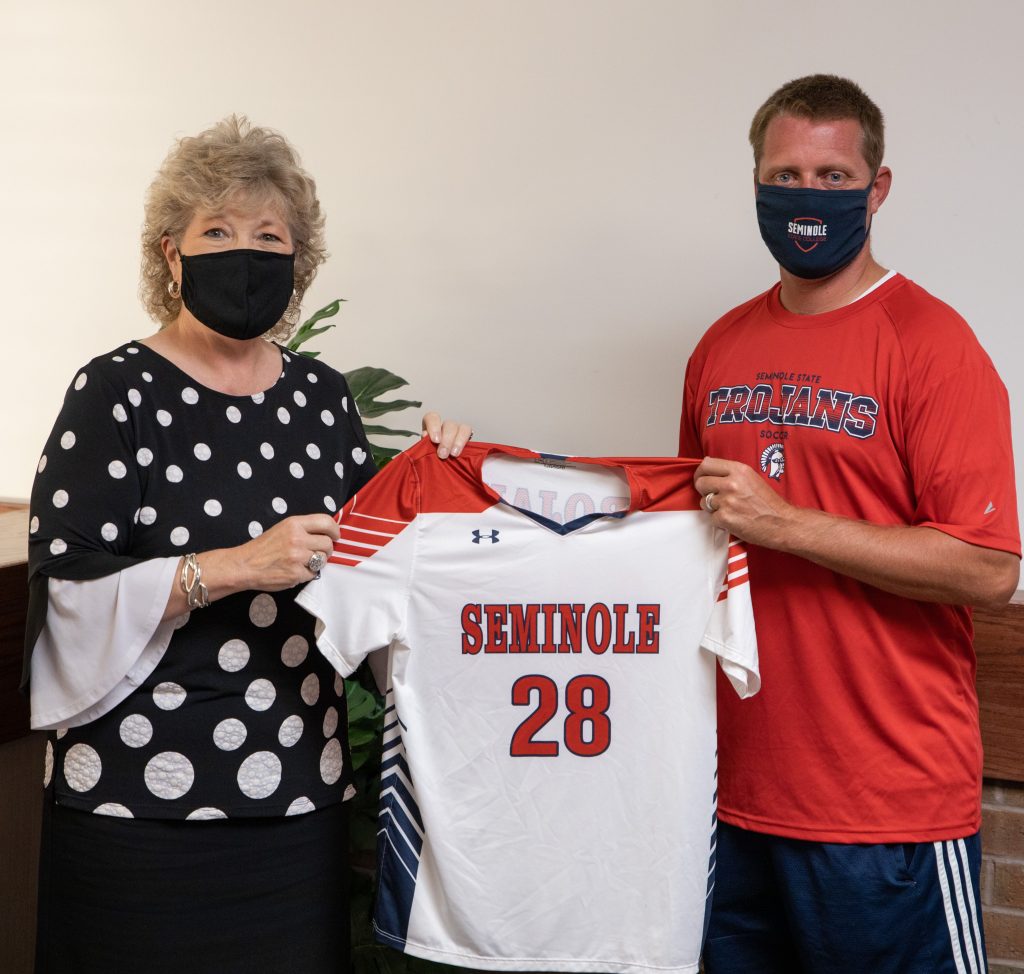 President Reynolds receives a team jersey from SSC Women's Soccer Coach Dan Hill on Aug. 31. Coach Hill is beginning his fifth year leading the soccer program.  Last fall, SSC advanced to the NJCAA national tournament in Melbourne, Florida.  They completed their season with a record of 20 wins, 1 loss and 3 ties.