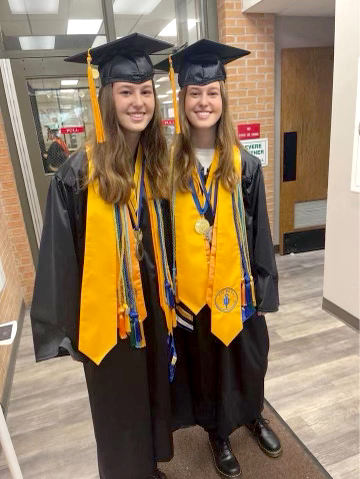 There is still time for high school juniors and seniors to enroll in concurrent classes at Seminole State College before the fall semester begins on Aug. 14, with late enrollment open until Aug. 18. Concurrent enrollment helps students earn college credit hours before their high school graduation.
"We place tremendous emphasis on partnerships with local high schools, ensuring that our concurrent students receive the necessary resources and support to thrive academically," Vice President for Student Affairs Dr. Bill Knowles said. "With concurrent enrollment, high school students can effectively prepare for their future goals while earning valuable dual credit."
To qualify for the concurrent enrollment program at SSC, students must have taken the ACT and achieved a minimum composite score of 19, obtained a score of 900 or higher on the SAT, or possess a high school GPA of 3.0 or above. The application for admission can be completed online through the College's website, sscok.edu.
High school students interested in enrollment must also complete the high school concurrent form for each term they wish to enroll. This form requires signatures from both the student and their parent or guardian, as well as an endorsement from a high school official. A recent high school transcript should also accompany the concurrent form.
Submitting the form is a straightforward process. Students can either email the completed concurrent form and transcript to concurrent@sscok.edu or visit the admissions offices in the Walkingstick Student Services building.
Concurrent students are responsible for covering fees, costs of books, and any tuition amounts over the allocated waived hours.
"The program is an exceptional investment, offering students an advantage on their higher education journey and saving valuable time and expenses in the long run," Dr. Knowles said.
Although it is not a common occurrence, some students manage to earn both their high school diploma and associate degree at the same time.
For more information about the concurrent enrollment program at SSC, interested students and parents can visit sscok.edu/admissions/concurrent.