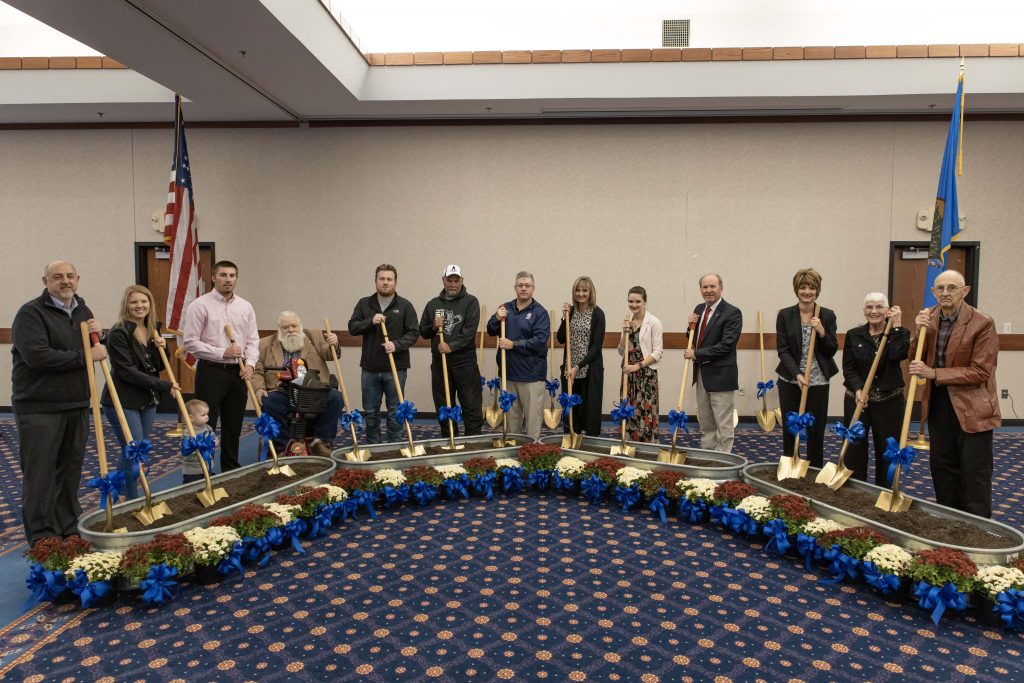 The Seminole State College Educational Foundation hosted a groundbreaking ceremony on campus for the Brian Crawford Memorial Sports Complex on Nov. 7 at the Utterback Ballroom located within the Enoch Kelly Haney Center. More than 250 people were in attendance at the event.
The first phase of the complex will include a Trojan baseball stadium and field, training facility, lighting, artificial turf, area landscaping, site dirt preparation, restrooms, snack bar, press box, parking, and a youth multi-use field that can be used for baseball, softball or soccer.
A group of dignitaries—comprised of community, legislative, and collegiate representatives—began the groundbreaking ceremony with a turning of the dirt.
Several members of the Brian Crawford family and Memorial Foundation were in attendance to help the College and community commemorate the groundbreaking of the Brian Crawford Memorial Sports Complex.
The SSC Trojan baseball team was also in attendance and posed for a photo at the groundbreaking event.