The research is clear, consistent, and convincing.  Parent, family, and community involvement in education results in higher academic performance and school improvement. When schools, parents, families, and communities work together to support learning, students tend to earn higher grades, attend school more regularly, stay in school longer, and enroll in higher level programs.
Researchers cite parent-family-community involvement as a key to addressing the school dropout crisis and note that strong school-family-community partnerships foster higher educational aspirations and more motivated students. The evidence holds true for students at both the elementary and secondary level, regardless of the parent's education, family income, or background.
GEAR UP's role as a federal partnership grant is to increase the number of students who are prepared to enter and succeed in postsecondary education.  Our partnership includes Seminole State College, school administrators, counselors, teachers, families, GEAR UP staff, and community partners.  Services provided to our students and/or parents include academic counseling, tutoring, college tours, career counseling, summer camps, classroom enrichment, cultural/educational field trips, concurrent college courses, and financial aid information for postsecondary education.
Resources below provide valuable information regarding Oklahoma's Promise scholarship, Oklahoma Money Matters (an online budgeting tool), OKCOLLEGESTART (provides planning for high school, college, careers, and financial aid), and the College Affordability and Transparency Center (information about the costs of college, vocational, and career programs)
Parents and children working together for college – click heading below

Oklahoma's Promise
Oklahoma's Promise allows students whose families earn $60,000 or less annually, and who meet academic and conduct requirements to earn a college tuition scholarship.
Created in 1992 by the Legislature to help more Oklahoma families send their children to college, Oklahoma's Promise was originally designated as the Oklahoma Higher Learning Access Program. The program is administered by the Oklahoma State Regents for Higher Education.
This site provides detailed information about application procedures and requirements to qualify for the tuition assistance supplied by Oklahoma's Promise. Online application can be accessed through this site.
As an alternative for tuition assistance to attend Oklahoma public colleges and universities, Oklahoma's Promise assistance at designated amounts can be used for post-secondary coursework at many private higher education institutions in the state.
To qualify, a student must make initial application prior to the application deadline in the year the student completes the 11th grade.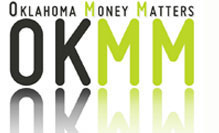 Oklahoma Money Matters
Oklahoma Money Matters  is a project initiative of the Oklahoma College Assistance Program, a division of the Oklahoma State Regents of Higher Education. The site provides information and tools toward improving financial literacy and assisting parents and students with preparation for post-secondary education costs.
The site includes budget calculators and other tools to assist users in better managing funds in order to better prioritize personal expenditures and prepare for future challenges.

OKCollegeStart
OKCOLLEGESTART is a project of the Oklahoma State Regents for Higher Education, Oklahoma colleges and University and various college access organizations.
With their accounts, students can begin preparation for education after high school and track their progress over time beginning as early as middle school. The site also provides updated information on degree plans, admission requirements, activities and costs at Oklahoma public and private higher education institutions allowing students and parents to review the options available in Oklahoma for post-secondary education.
College Affordability and Transparency Center
Similar to OKCOLLEGESTART, this site provides information about colleges, universities, vocational, and career programs throughout the United States.
The College and Affordability and Transparency Center also includes a "Net Price Calculator Center" which can be used for estimating education costs after scholarships and grants. And, the site also includes the opening link to the "College Scorecard" launched in 2015. To help students make informed college choices, the scorecard allows them to find information specifically addressing a college's affordability and value.
College Entrance Requirements – Fall 2021
Public colleges and universities in Oklahoma entrance requirements
for the Fall of 2021 – Click Here
Help your teen understand their options after high school –

Click Here
College and University costs in Oklahoma 2021 – 22 –
Click Here