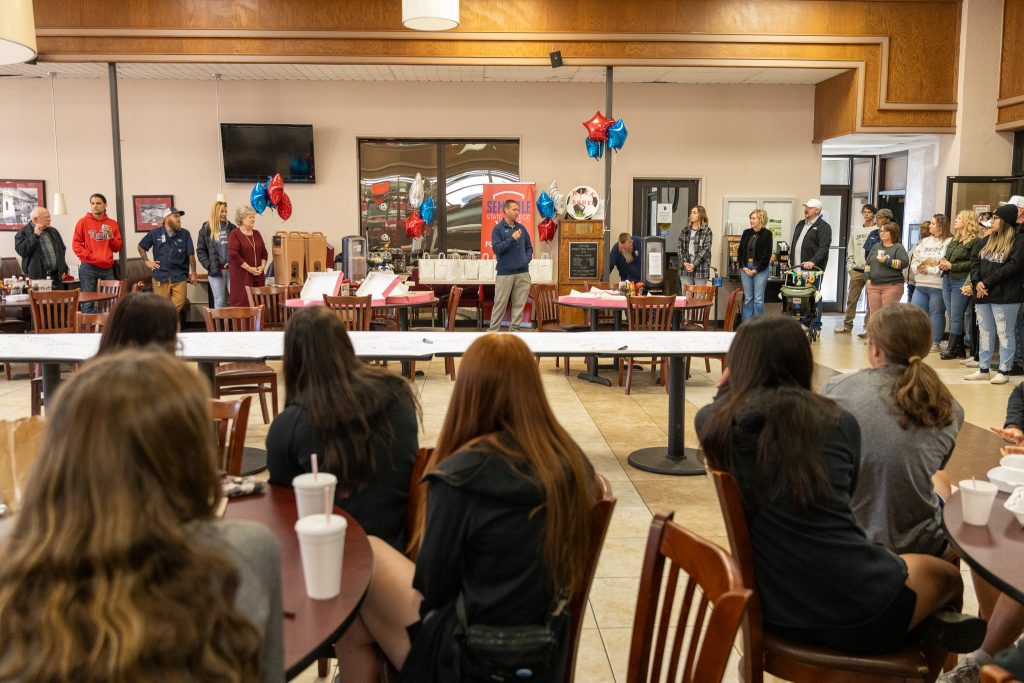 Seminole State College Women's Soccer Head Coach Dan Hill thanks attendees at a send-off event on Nov. 10 in the E.T. Dunlap Student Union. SSC students, employees, community supporters, family and friends lined the walls of the union to wish the team well as they head to the NJCAA Division I National Tournament at the Stryker Sports Complex in Wichita, Kansas. In their first matchup of the tournament, the Trojans will face Cowley Community College on Nov. 12 at 12:30 p.m.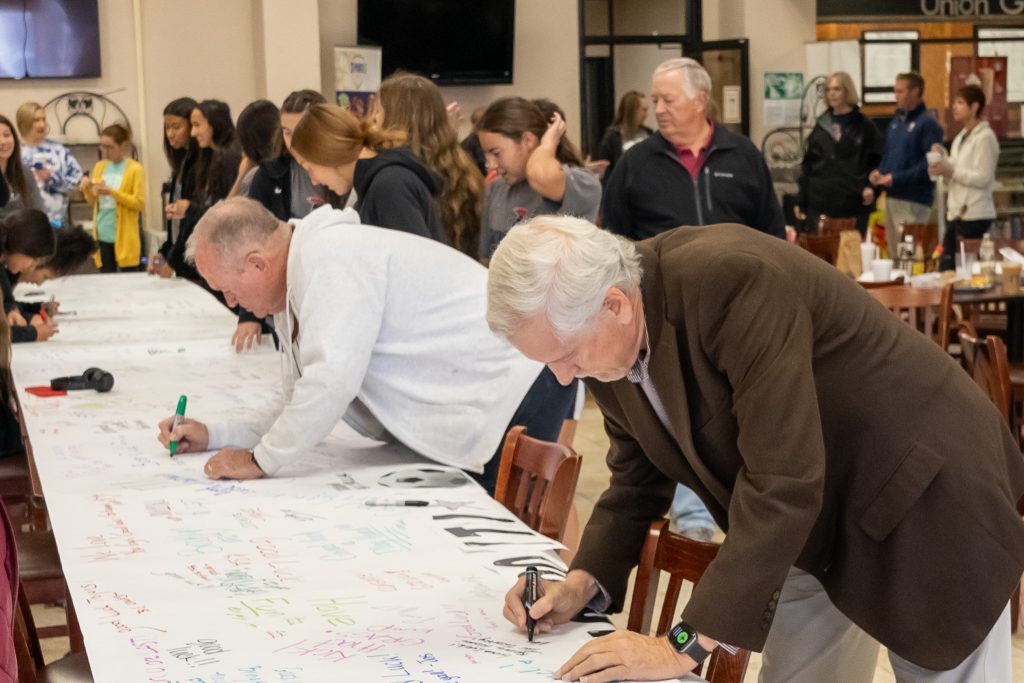 Prior to the event, soccer supporters Ernie Willis (left) and Mark Schell (right) signed a banner encouraging the team.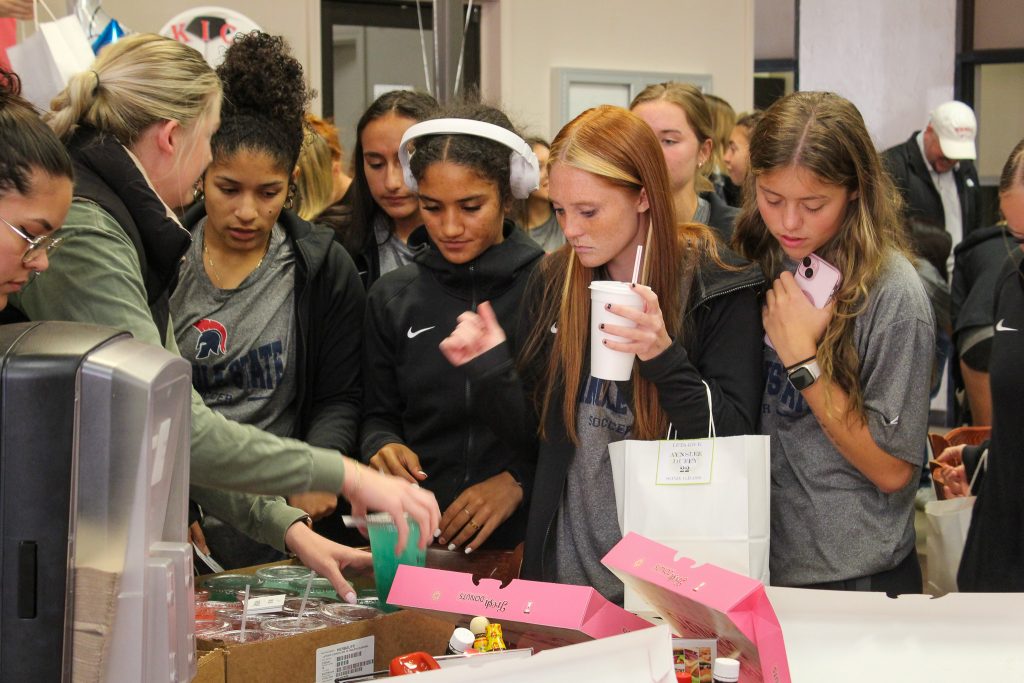 Goodie bags were provided by the Student Government Association and Seminole Social's Sarah Contreras (pictured left) provided nutritional beverages to the team.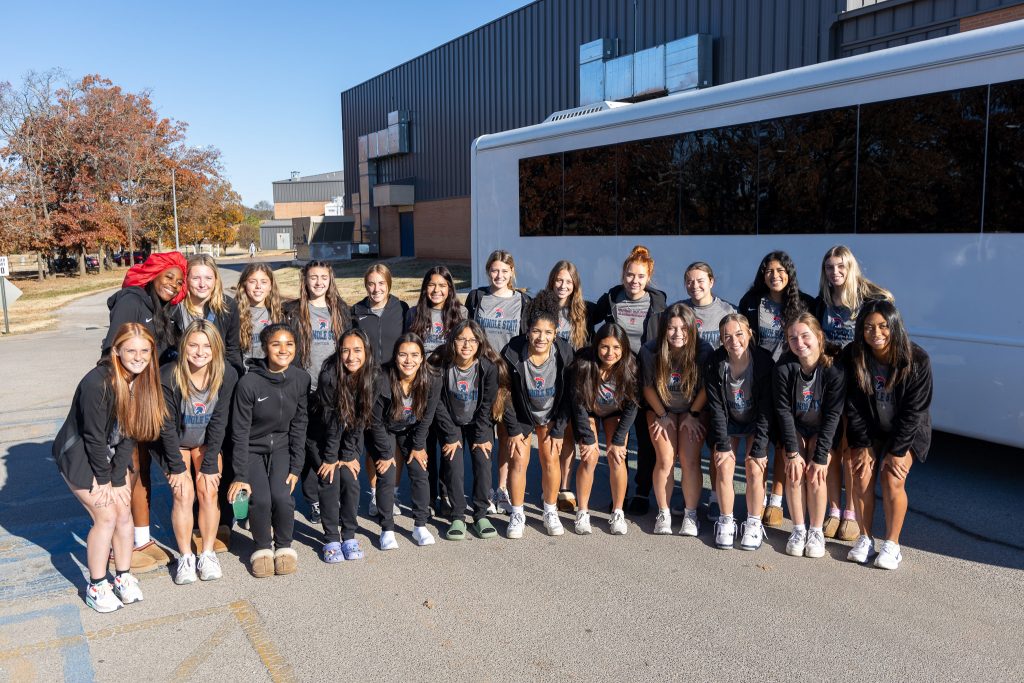 The women's soccer team poses in front of the bus before making their departure. The team enters the tournament as the second seed. This marks their fifth consecutive year to compete in the national tournament.
As the team departed, the bus busted through the banner as the crowd cheered.