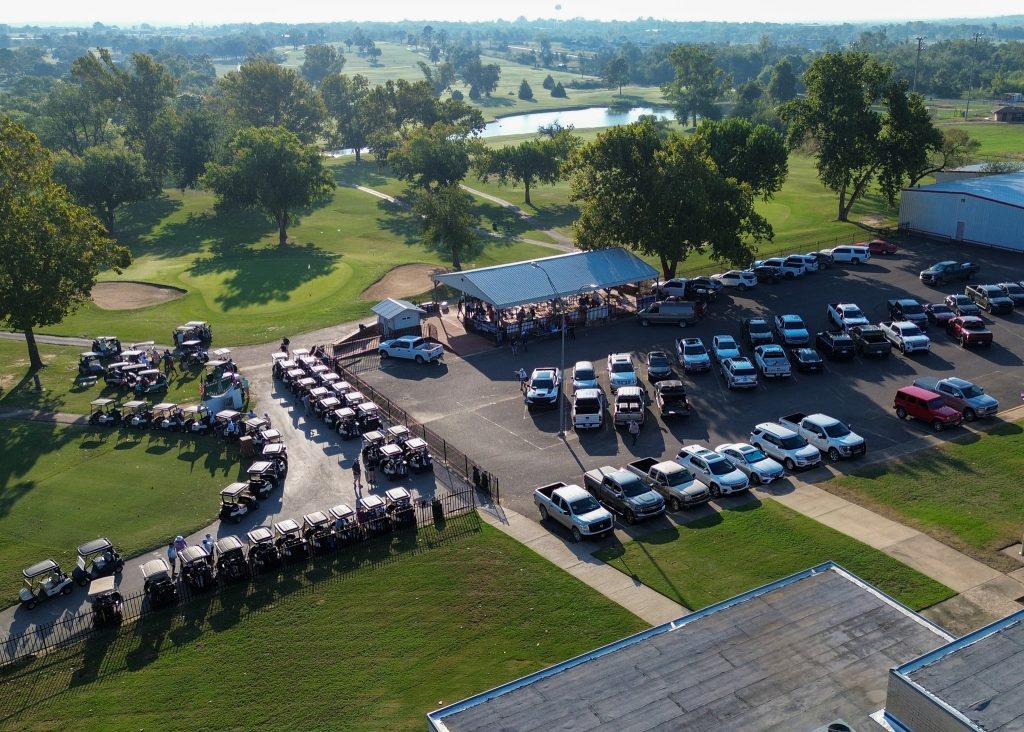 The Seminole State College Educational Foundation hosted its 27th Annual Golf Tournament at the Jimmie Austin Golf Course in Seminole Sept. 29. This year's event raised nearly $30,000 for student scholarships and campus capital projects. A total of 94 players, comprising 24 corporate teams, took to the links to show their support for the College.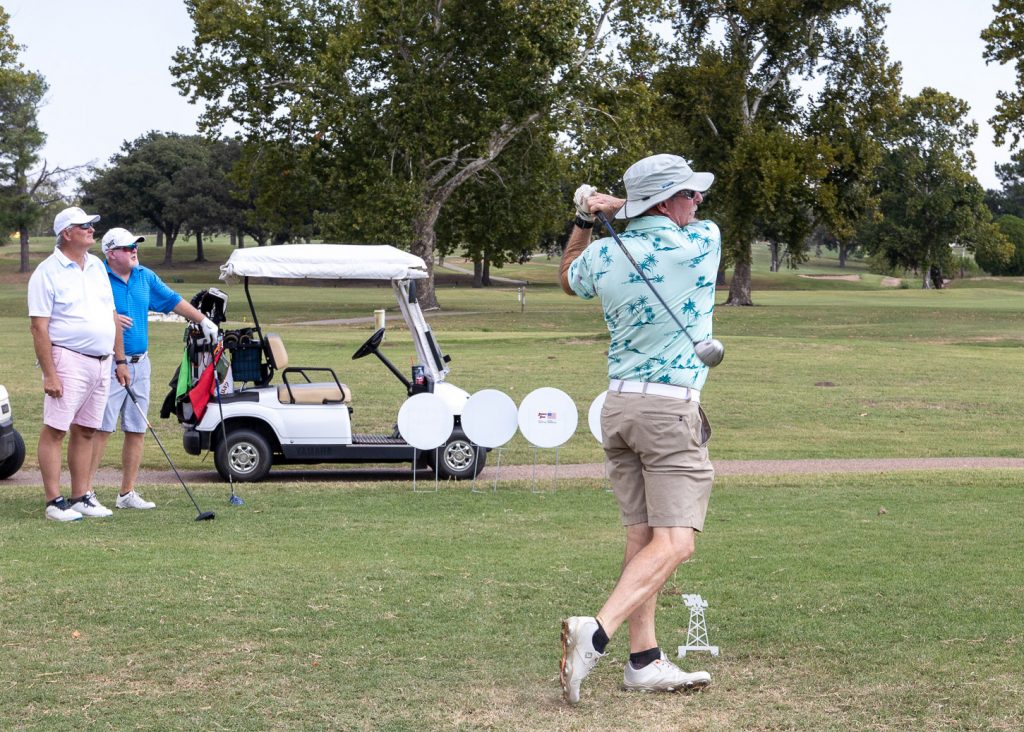 SSC Rural Business and Resources Director Danny Morgan and SSC Educational Foundation Chair Lance Wortham look on as Seminole City Manager Steve Saxon tees off.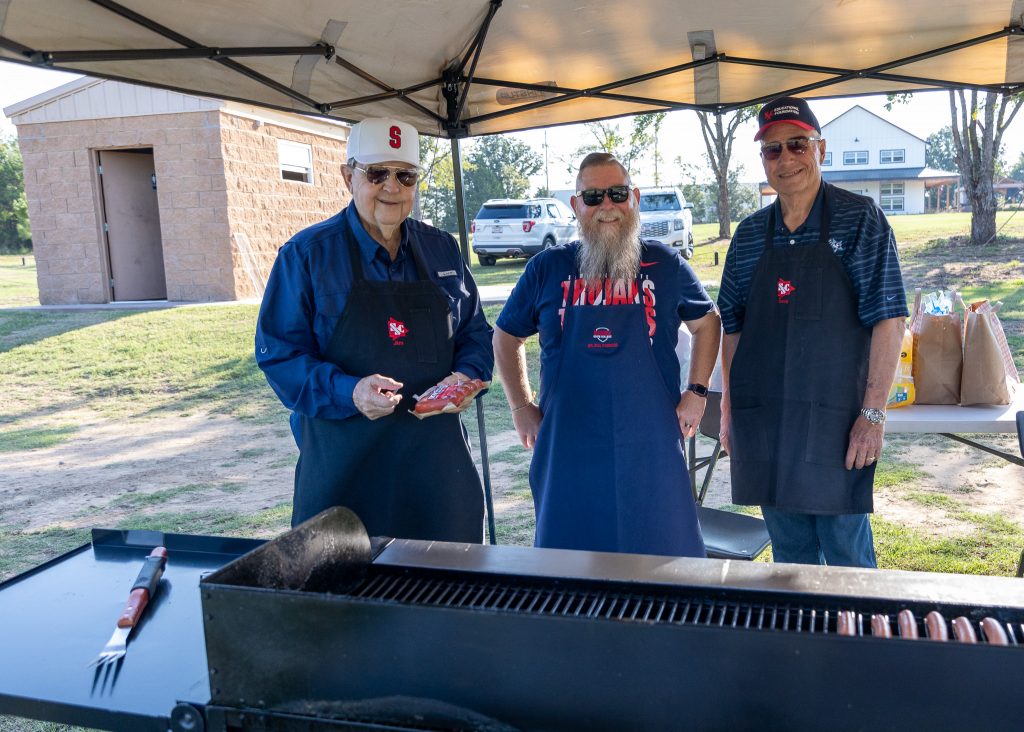 Pictured (left to right) SSC Educational Foundation Trustee Jim Hardin, SSC Vice President for Student Affairs Dr. Bill Knowles and Foundation Trustee Doug Humphreys prepare hot dogs and brats for participants at the event.