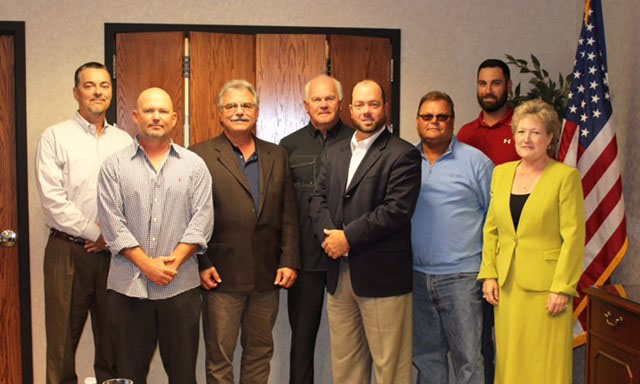 SSC Moves Forward with Baseball Complex Fundraising
Former Seminole State College Trojan baseball players joined campus, community and SSC Educational Foundation leaders last week at a meeting of the Fund Raising Committee for the College's new Brian Crawford Memorial Baseball Complex. Former Trojan Coach Lloyd Simmons and current Trojan Coach Dax Leone are serving as Co-Chairs of the Committee.
The SSC Educational Foundation is preparing to launch the official fundraising campaign for the development, financing and construction of a new state-of-the-art baseball complex. SSC President Emeritus Dr. Jim Utterback, who is working closely with the Foundation on this project, expressed, "Even though we are only in the planning stages, we are proud to announce that we have already received over $1,000,000 in donations to begin building this field-of-dreams."
The College's Educational Foundation recently received a $500,000 donation from the Brian Crawford Memorial Foundation. Dr. Utterback stated, "This important lead gift has set the stage for our fundraising efforts while also honoring and memorializing the memory of local student-athlete Brian Crawford."
Additionally, the Seminole Tourism Council has committed $100,000 over a two-year period to support the new baseball complex and the City of Seminole has committed approximately $450,000 in construction assistance for this project.
The support of these three agencies has allowed the SSC Foundation to expand plans from a single stadium to a multi-field, variable function, quadraplex. For more information about the Foundation's fundraising efforts for the new SSC baseball complex, please contact Dr. Utterback at 405-382-9555 or Educational Foundation Advancement Coordinator Autumn Wiles at 382-9506.