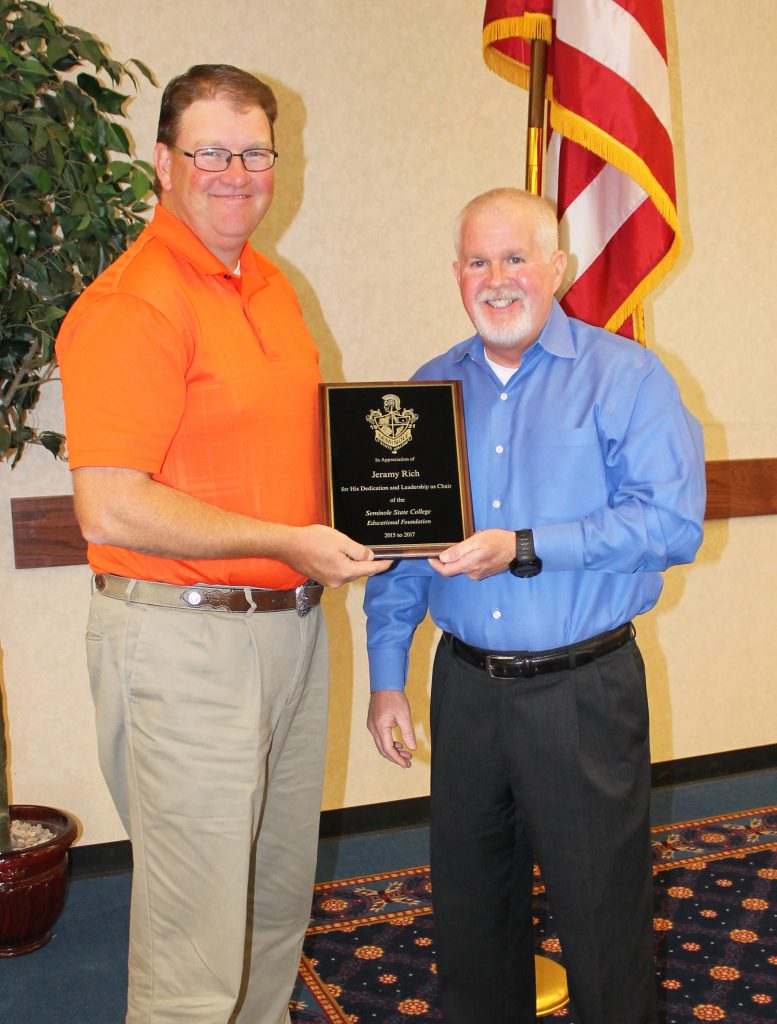 Annual Meeting of Board of Trustees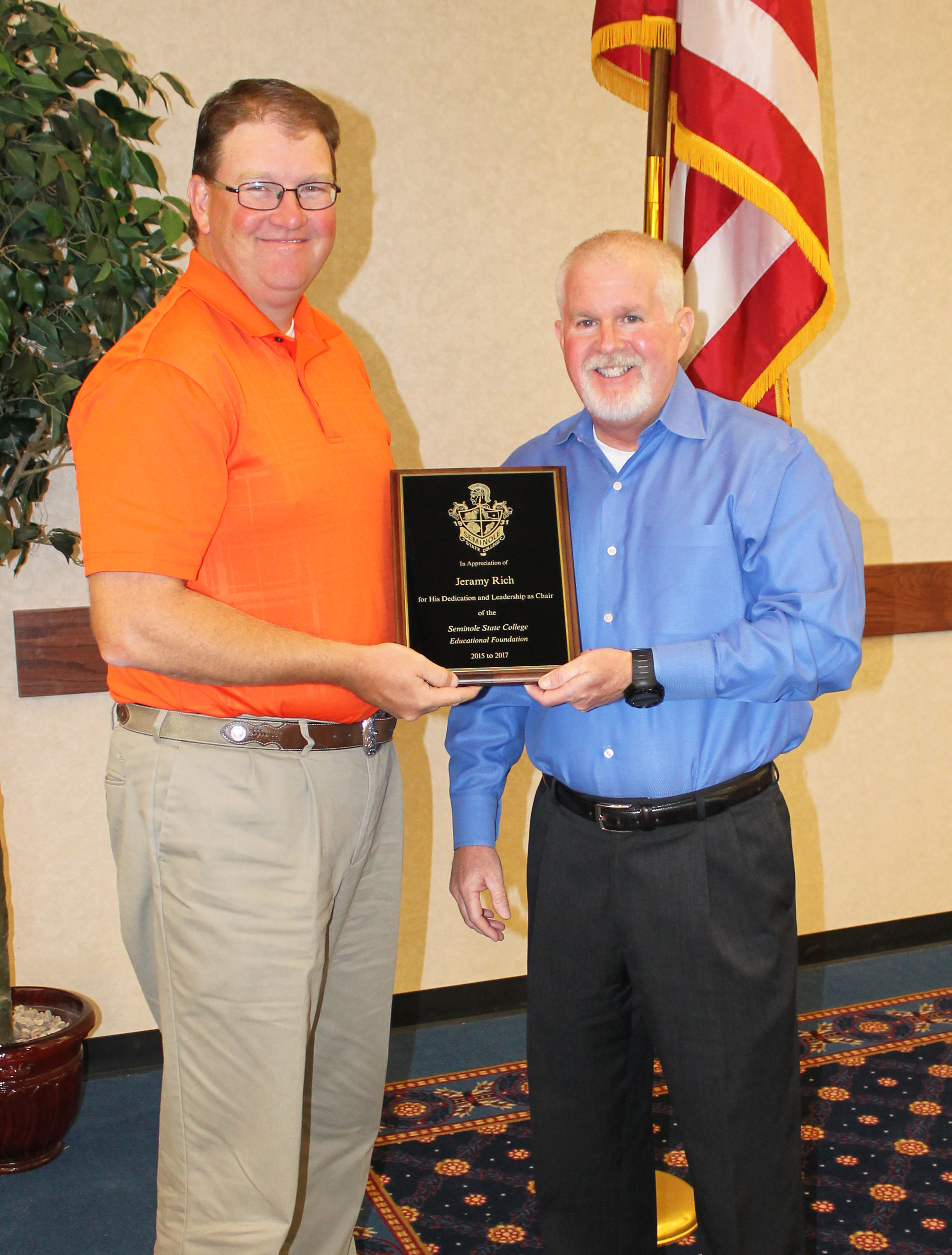 Passing of the Gavel…
Out-going Chair of the Seminole State College Educational Foundation Board of Trustees Jeramy Rich (left) of Prague, receives a plaque from newly-elected Chair Lance Wortham (right) of Shawnee, in appreciation of his service. Rich completed his two-year term and was recognized at the Trustees meeting on Tuesday.
The Foundation also welcomed five new Trustees to the Board this fall, including: Brooke Case of Kinslow & Kinslow of Prague, First United Bank of Seminole President Jay Estes, Shawnee and Tecumseh Civic Leader Suzanne Gilbert, Keith Grissom of Grissom Implements, and Okemah Farm Bureau Agent Andy Tucker.