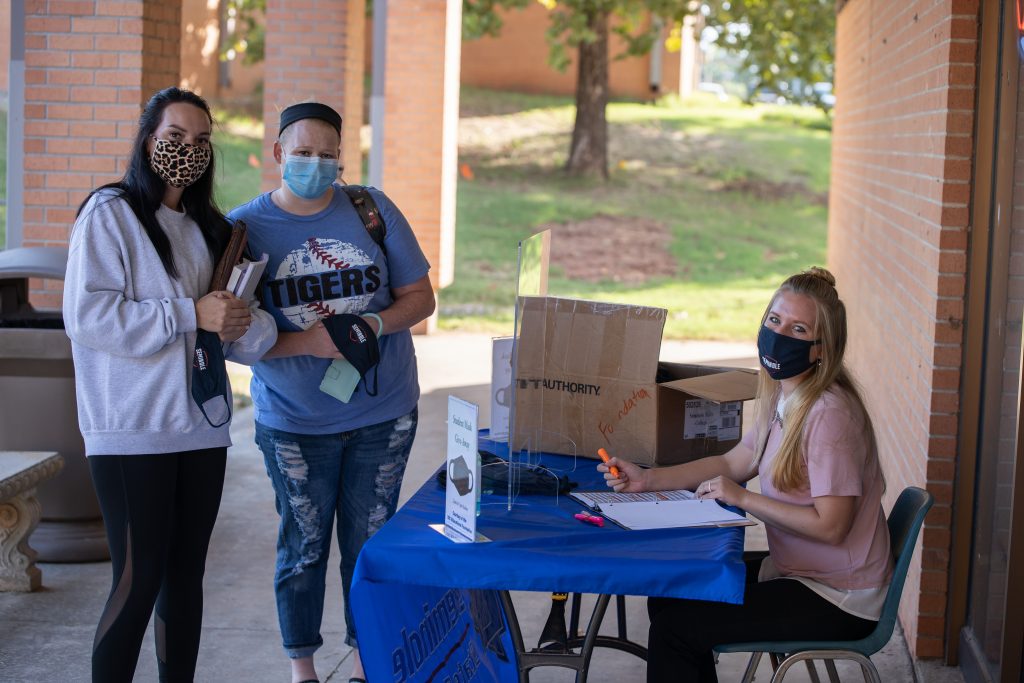 Seminole State College began its fall semester on Aug. 17. This marks the first time students have met for face-to-face instruction since March. As students arrived on campus, they were greeted by employees who provided free face coverings. The SSC Educational Foundation donated 1,500 masks for the academic year. Pictured: SSC STEM Student Support Services Advisor Kristen Bean (right) passes masks out to students.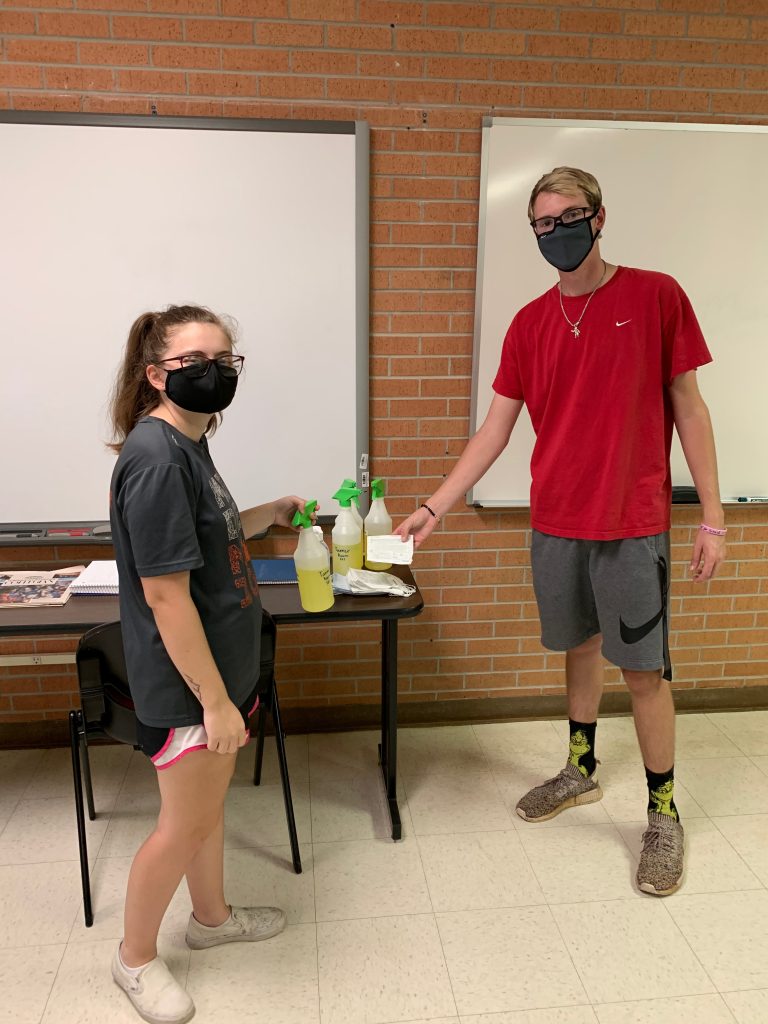 Before the semester kicked off, employees and student workers rearranged classrooms for social distancing efforts and stocked sanitization supplies. Language Arts and Humanities Division student workers Maddie Watts (left) and Geoffrey Smith (right) helped prepare classrooms in Tanner Hall.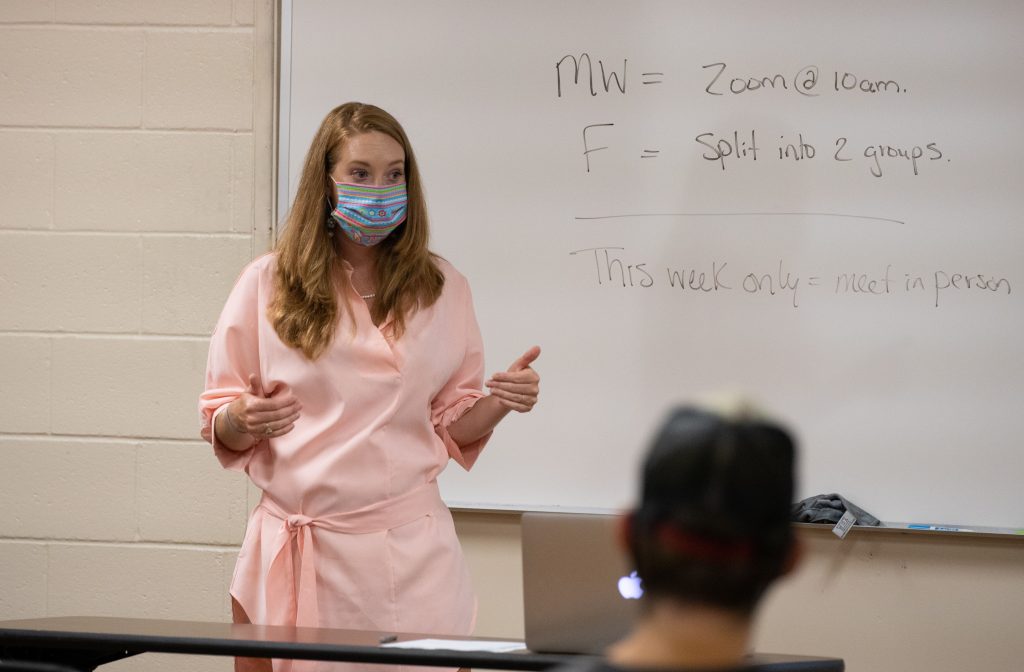 Assistant Professor of Agriculture Wendy Rich explains to her students how their course will utilize a hybrid learning model, blending online sessions with face-to-face sessions.