BancFirst employees donated hundreds of non-perishable food items and bottles of water to the Seminole State College Food Pantry on Oct. 14. BancFirst employees at the Seminole branches, located at 1500 N. Milt Phillips Ave. and 206 N. 2nd St., held a donation drive to ensure the Food Pantry was well stocked in anticipation of the holiday season.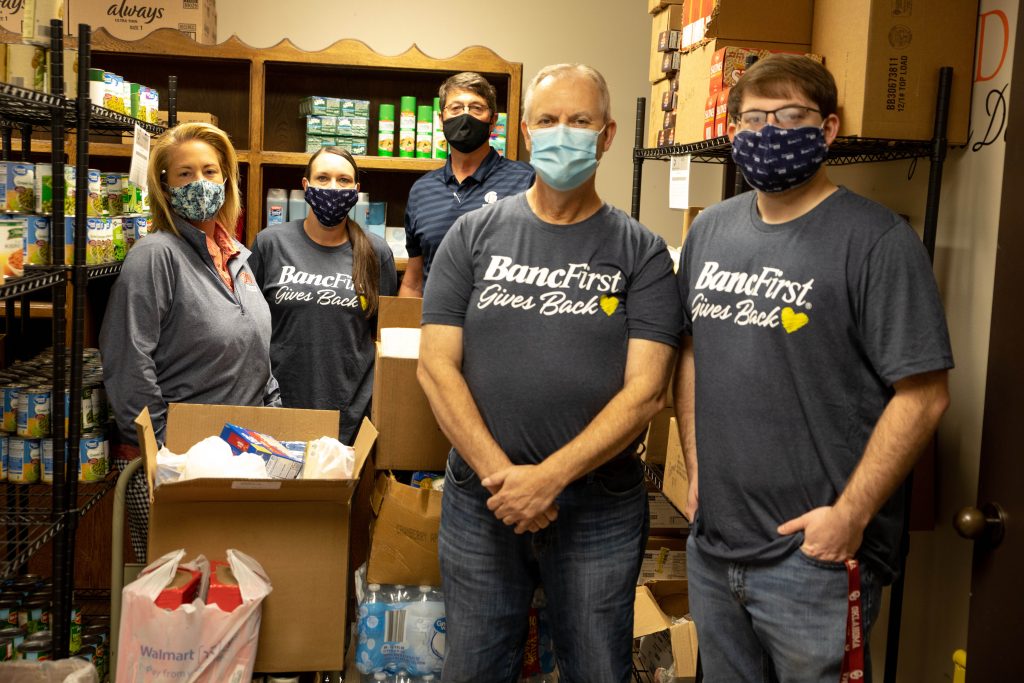 Three BancFirst employees and two SSC employees helped unload the food items. (Pictured l-r) SSC Assistant Athletic Director Leslie Sewell, BancFirst Teller Supervisor Misty Pratt, SSC Director of Physical Plant and Campus Safety Ed Lemmings, BancFirst Senior Vice President Chris Moore and BancFirst Assistant Branch Manager Aaron Winterscheid unloaded the supplies.
The Food Pantry is open to SSC students struggling with food insecurity issues. It is located in the David Boren Library in Room 101. The Food Pantry is open Mondays, Tuesdays and Fridays from 11:00 a.m. to 2:00 p.m.