Two Seminole State College employees were recognized for their hard work and dedication during the monthly Seminole Chamber of Commerce Forum on Oct. 8. Assistant Professor of English Yasminda Choate was honored as "Faculty Member of the Month" and GEAR UP Office Manager Sherri Dykes as "Staff Member of the Month."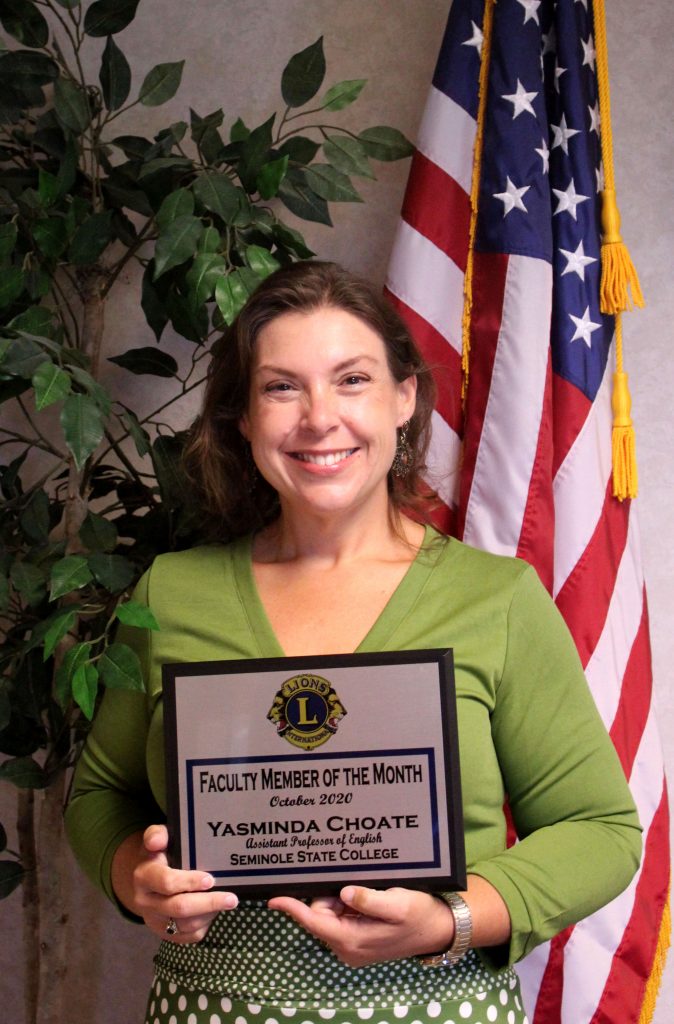 The Seminole Chamber of Commerce Education Committee, along with the Lions Club and Blue Ribbon Realty, recognize SSC employees several times during Forum each year. Individuals are nominated from across the campus and chosen by SSC administrators to receive the honor.
Choate has worked at SSC for eight years. In addition to teaching English courses on campus, she is the 2020-2021 President of the SSC Faculty Senate. She also serves as the Co-Chair of the Distance Education Committee, the sponsor of the Sigma Kappa Delta honor society and a member of the Wellness Committee.
She received her bachelor's degree in English from East Central University in 2001, her master's degree in English from Texas A & M University-Commerce in 2010 and has completed
all but her dissertation for a doctorate in Higher Education Administration at the University of Oklahoma.
She is currently the Chairwoman of the Seminole County Democratic Party, an elder at the Ada First Presbyterian Church, a member of the Oklahoma Association of Developmental Education and a member of the Alliance for Higher Education in Prison.
In her spare time, Choate enjoys working on her poultry farm, deer hunting and reading. She and her family reside in Sasakwa. Her daughter, Amelia, is a freshman at Konawa High School. Both her mother and sister are alumni of the SSC Nursing Program.
"They're a big part of why I wanted to work at SSC, and I'm very proud of the small role I play in helping students like them achieve their academic dreams," Choate said.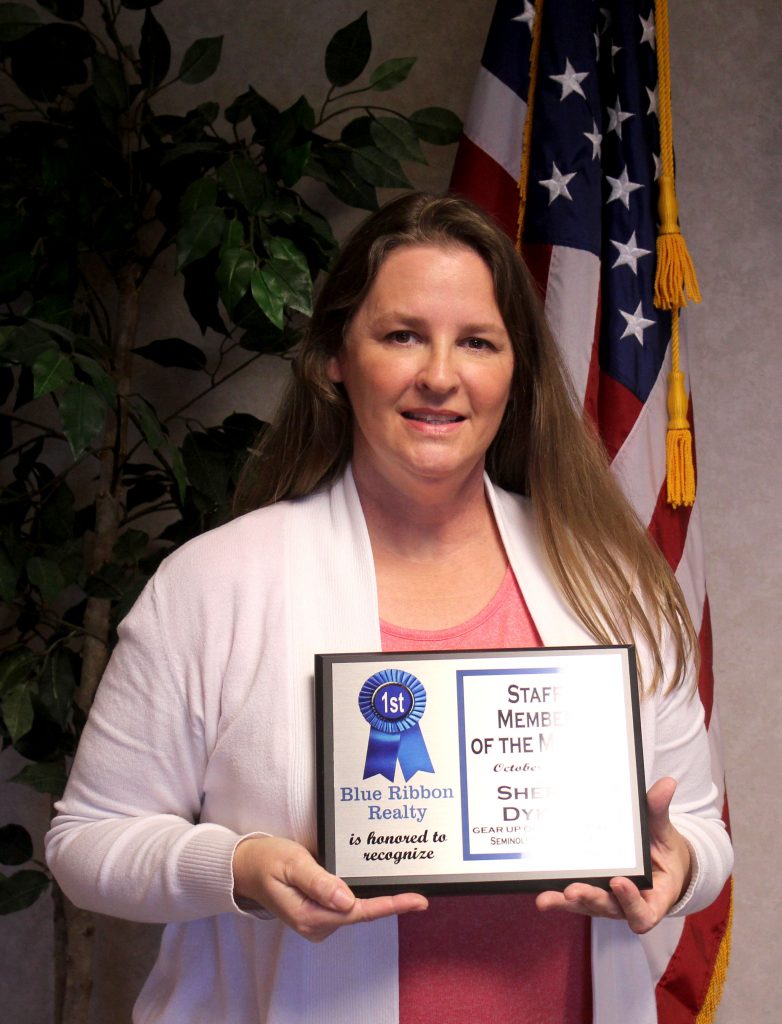 Dykes has been employed by SSC for three years. She provides office support for the GEAR UP team, who spend the bulk of their time in cohort schools four days a week. She focuses on data management, makes flyers, helps with technology issues and assists the program with its annual summer camp on campus.
Dykes received her bachelor's degree in General Studies from East Central University. She is currently the Vice President of the SSC Classified Staff Association.
She and her family reside in Tecumseh. She has three children, Maggie, Jonah and Cameron. In her spare time, she enjoys creating a podcast with her brothers, Michael and Tony, called Kick the Cool, where the siblings review a variety of products and trends.