The Seminole State College Educational Foundation welcomed four new trustees during their quarterly meeting on Oct. 21. Former Oklahoma State Senator Jason Smalley of Stroud, Darren Frederick of Seminole, Haley Coates of Seminole and Rhonda McKee of Prague have all been selected to serve as members on the Foundation Board.
Smalley and McKee were appointed for a three-year term. Smalley is currently employed at Motorola Solutions, where he serves as a Senior Account Executive. McKee is a former business owner and currently serves Lincoln County as a civic worker. Frederick and Coates will each be completing a two-year term on the Board. Frederick is the Owner/Agent of State Farm Insurance in Seminole and Coates is co-owner of HC Investments in Seminole.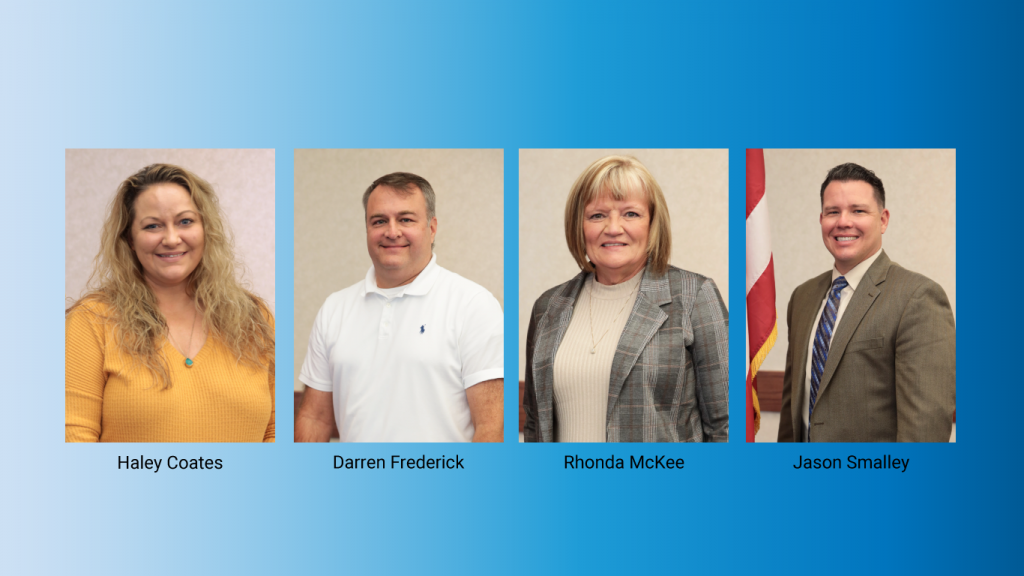 The Foundation also appointed two new Executive Committee Members – Andy Tucker of Okemah and Mark Schell of Seminole. They will replace outgoing Vice Chairs Doug Humphrey of Holdenville and Jeramy Rich of Prague. Lance Wortham of Shawnee was reappointed to the Executive Committee and will continue to serve as Chair of the organization.
During the meeting, Foundation members heard comments from the Gift Acceptance Task Force and approved a motion to move donated funds not designated as restricted to an unrestricted account to provide clarity for bookkeeping purposes.
The Trustees then heard an update on recent Foundation activities including the annual golf tournament which raised more than $21,000, as well as details about an upcoming "virtual" holiday reception and recent gifts and campus support efforts.
Director of Rural Business and Resources Center Larry Smith provided details regarding regional economic activity and Oklahoma Department of Commerce funding for special projects, and SSC President Lana Reynolds discussed COVID-19 response at the college as well as recent campus activities.
An update was also given about the progress of the Brian Crawford Memorial Sports Complex by President Emeritus Dr. Jim Utterback.
The next SSC Educational Foundation is scheduled for Wednesday, February 17, 2021.