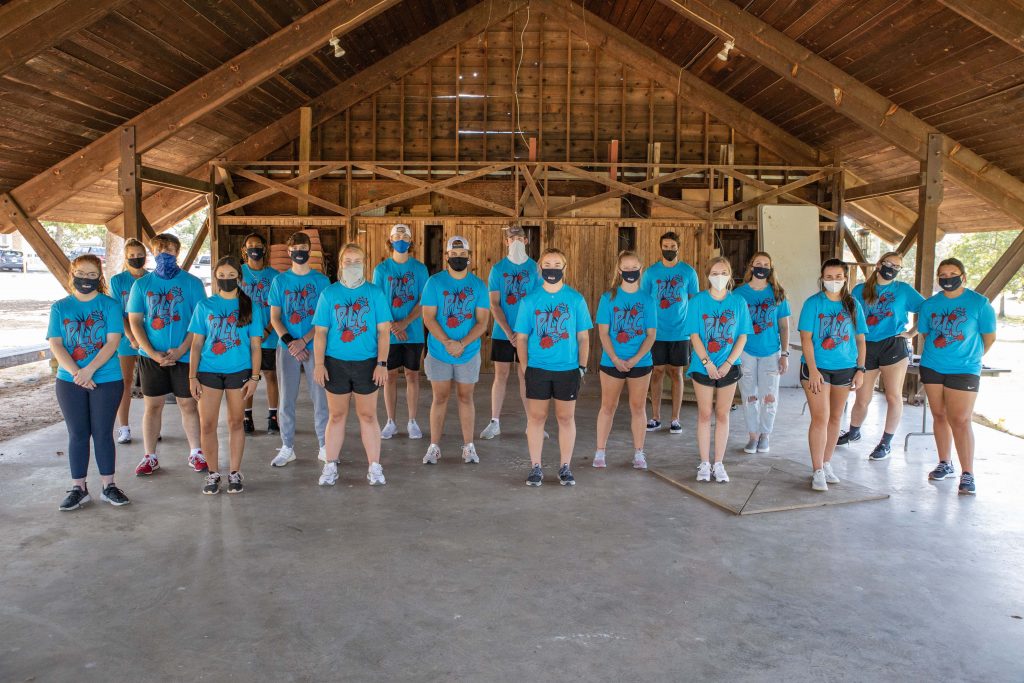 Seminole State College President's Leadership Class students completed teambuilding exercises at St. Crispin's Conference Center on Sept. 3. The students participated in puzzle solving, group jump rope activities, rock climbing and swinging. SSC President Lana Reynolds said, "We're so grateful that St. Crispin's Lodge accommodated our group and gave our students an opportunity to get outside, have fun and learn valuable lessons about working together."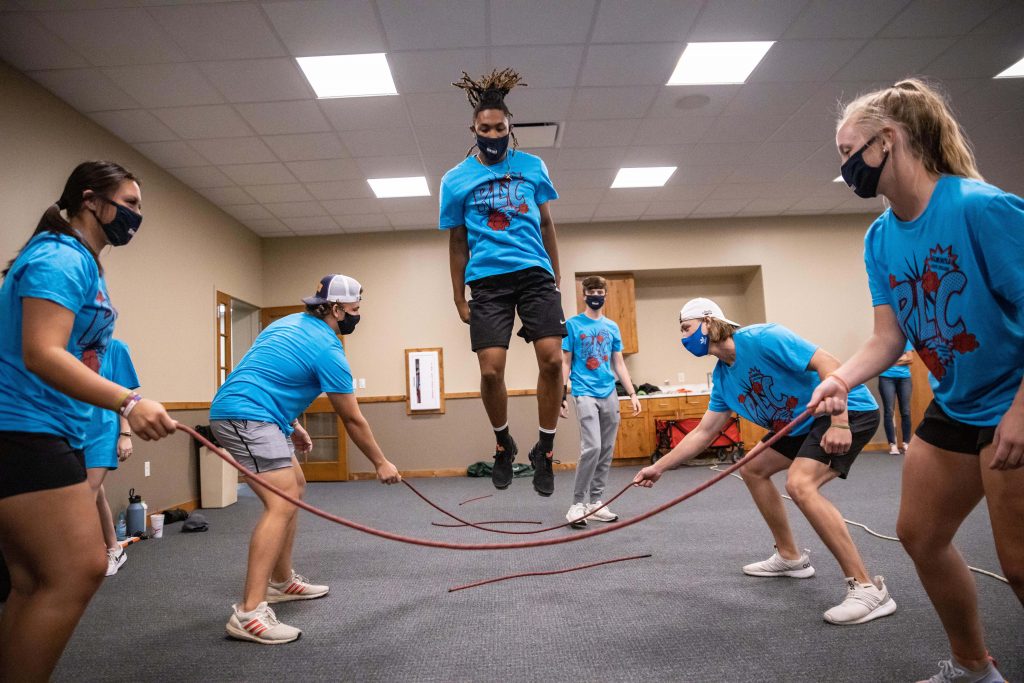 PLC students (l-r) Uriah McPerryman, of Wetumka; Pepe Casey, of Owasso; Cepado Wilkins, Jr., of Shawnee; Jaxon Pack, of Wetumka; Landry Kyle, of Oklahoma City; and Emily Dobbins, of Broken Arrow, participate in a group jump rope exercise.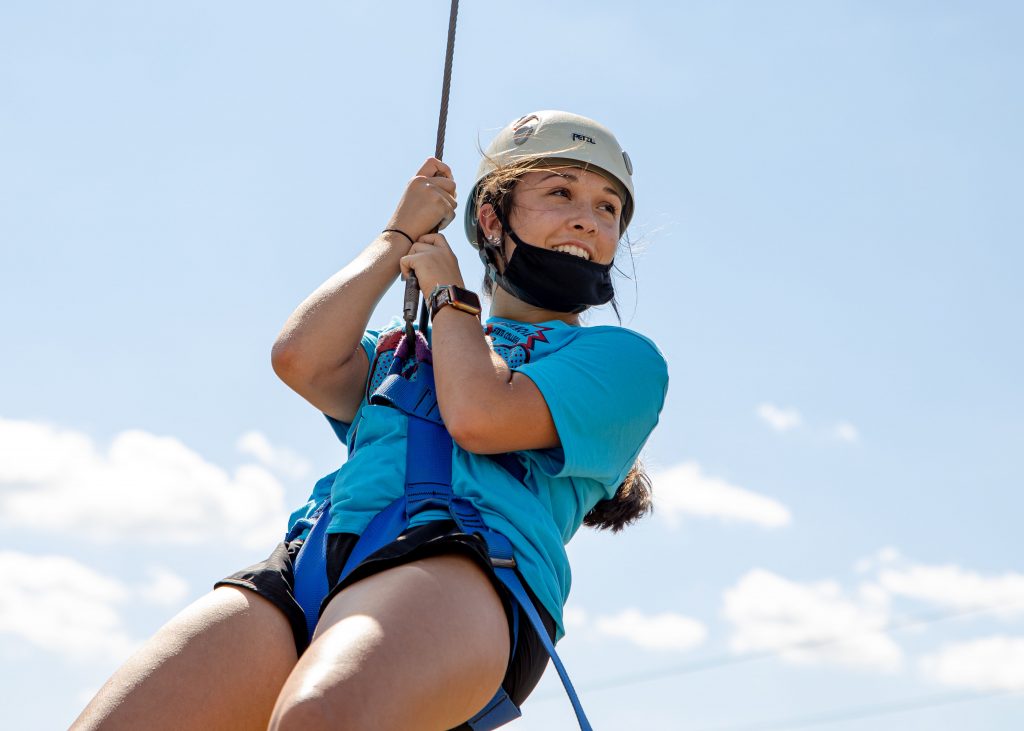 PLC student Jaycee Johnson, of Paden, rope swings during a teambuilding event at St. Crispin's Conference Center.