Long-time Seminole civil servant Ed Lemmings has been named the Director of Physical Plant and Campus Safety at Seminole State College. Lemmings, who mostly recently worked as the Facility and Operations Manager at Seminole High School, will now monitor campus safety, oversee maintenance and custodial efforts, and help with projects related to COVID-19 responses at the College.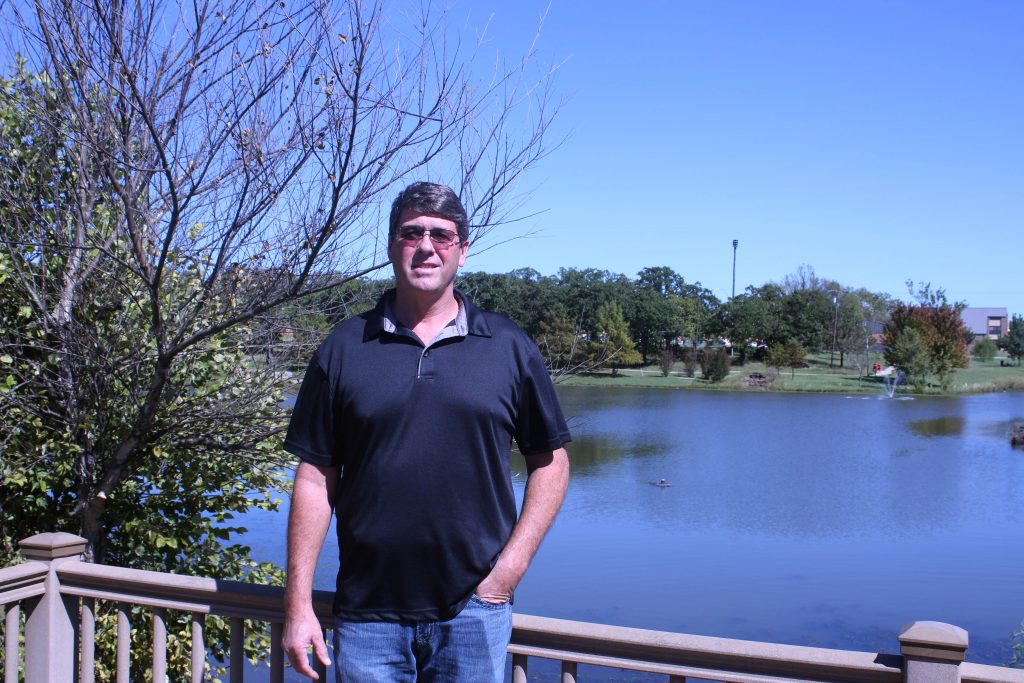 Lemmings and his wife of 38 years, Denise, have resided in Seminole for 30 years. During that time, he has been no stranger to serving the community. In his career, he has held a number of roles for the City of Seminole, including Firefighter, Fire Chief, and Emergency Services Director.
"It's kind of a funny story," Lemmings said, regarding becoming a firefighter. He was asked by a friend to play on one of the Seminole Fire Department's basketball teams in a community fundraiser. He quickly became friends with the other firefighters and soon after would serve in a volunteer capacity. When a full-time position opened, he took the job.
He completed his training at Oklahoma State University's Fire Service program. He would spend 21 years at the Fire Department, 13 of those years serving as Fire Chief. While his start at the Fire Department may have begun due to happenstance, his passion for serving people deepened and his following career changes were intentional.
"It's a conscious effort to give back to the community. If you're a fire chief, it's built into you. You see a lot of horrible things, you see the tragedies people have to endure and you feel the need to give back," Lemmings said.
For three years, Lemmings served as the City of Seminole's Emergency Services Director. He supervised the Fire Department, Police Department, Emergency Medical Services, Code Enforcement and Building Inspections. During that time, he hired Shane Marshall as Seminole's Chief of Police. Marshall is now the SSC Campus Police Chief.
At Seminole Public Schools, Lemmings oversaw the School Resource Police Officer Program, Maintenance, Custodial, Transportation, Safety Coordination and Food Service.
Since 2008, Lemmings has served as an SSC campus police officer in a part-time capacity and coordinated safety efforts on campus.
Lemmings began his new role as Director of Physical Plant and Campus Safety at SSC on Oct. 1.
"I enjoy being a part of this little community," Lemmings said about the College. "I've known President Lana Reynolds a long time, and she's always been about this town and about this campus. I value the people I've grown to know over the years and seeing the students succeed."
When he is not at SSC, Lemmings enjoys working on his farm with his wife. They take care of cattle, donkeys and a horse. While the farm requires work, both he and his wife see it as therapeutic. The couple have two daughters, Nicole and Tiffany, who are both married and reside in Kansas.
"I think the best thing about working for the College has been the relationships, the friendships. That's what it all comes down to," Lemmings said, "people and relationships."