The Seminole State College Educational Foundation provided free, branded lawn chairs to students residing on campus on Sept. 18.
"As is happening across the state and the nation on other college campuses, the biggest challenges we face are keeping students staying in residence hall safe and not gathered in rooms and common areas. To try to help address this problem and to provide some much-needed opportunities for social interaction, the SSC Educational Foundation stepped up and purchased these chairs for our residential students," SSC President Lana Reynolds.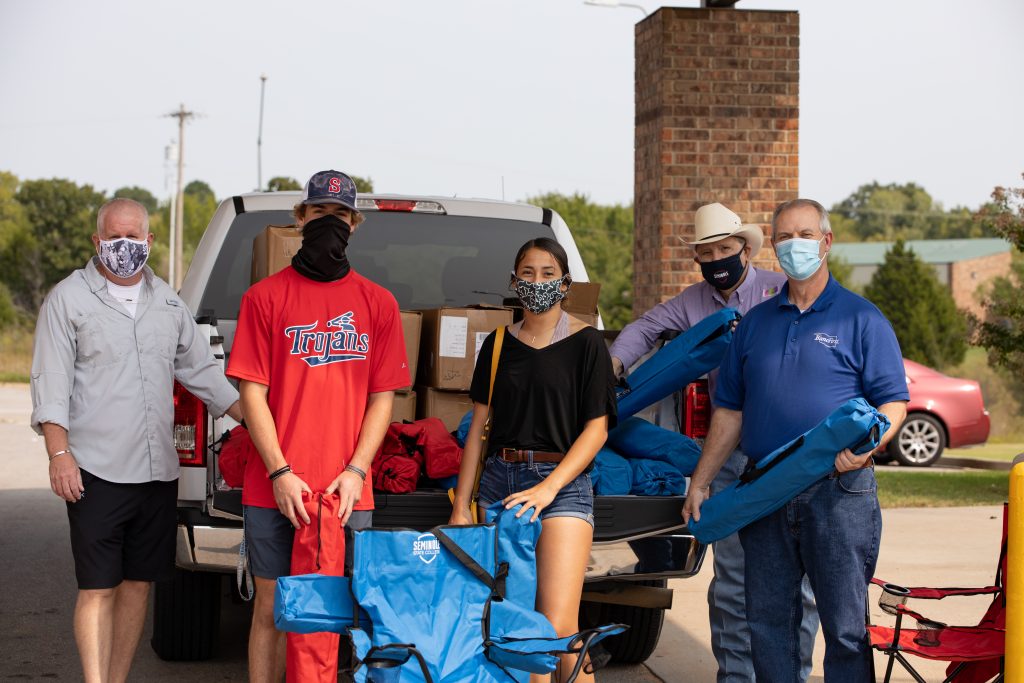 The SSC Educational Foundation greeted students outside of the Seminole Nation Residential Learning Center and gave away chairs to the first 100 residential students who stopped by.
Beyond providing chairs for students, the SSC Educational Foundation held its annual golf tournament fundraiser on Sept. 11. The funds raised at that event go directly to student scholarships and campus capital projects. More than 100 individuals participated in this year's event.
At the beginning of the fall semester, the SSC Educational Foundation also donated 1,5000 face coverings to students, faculty and staff.
"We want to thank the SSC Educational Foundation for their support of our students during this difficult time," President Reynolds said. "This is a great way to get them safely outside to enjoy our campus, stay safe and help with their physical and mental health."