Members of the Seminole State College President's Leadership Class attended a voter engagement event held in the Utterback Ballroom on campus Sept. 17. The event featured a pre-recorded interview with U.S. Congresswoman Kendra Horn, a pre-recorded video from State Regent and former State Attorney General Mike Turpen and a virtual panel discussion featuring State Labor Commissioner Leslie Osborn, State Senator Zack Taylor (District 28) and State Representative Jason Dunnington (District 88).
SSC President Lana Reynolds (right) moderated the virtual panel discussion with State Labor Commissioner Leslie Osborn, State Senator Taylor and State Representative Dunnington. PLC students Elizabeth Denney (center), of Prague, and Preston Davis (left), of Oklahoma City, approached to ask the state leaders questions.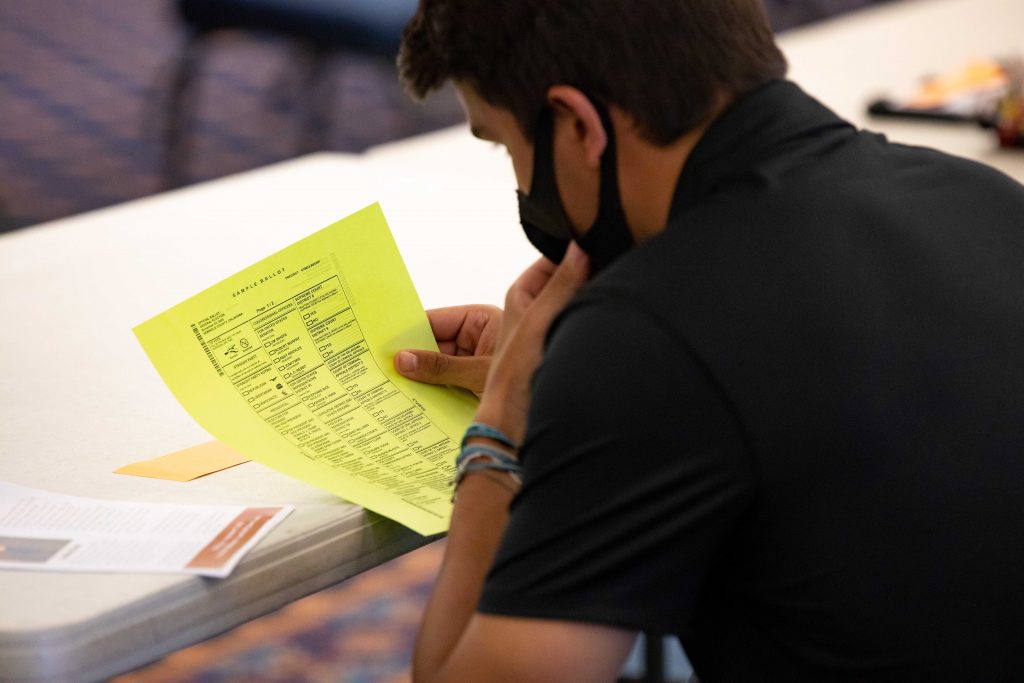 Following the virtual panel discussion, Former Seminole County Election Board Secretary and SSC Information Technology Technician David Cobb guided students through the voter registration process, provided sample ballots and explained how to cast their votes in the upcoming election.