SSCOK Card
(Student Identification Card)
---
Seminole State College students are required to obtain and carry an SSCOK Card. You will use your SSCOK Card often, so make sure to carry it with you.
You will be able to use your SSCOK Card to: 
Receive food through your meal plan (residence hall students)
Check out books from the library
Attend athletic events
Participate in student activities
Receive student discounts from participating merchants
Prior to obtaining the SSCOK Card for the first time, all students must designate a bank account for any future refunds that may occur by completing the direct deposit designation in MySSCOK (student login required).  Once the direct deposit designation has been completed, students should arrange to get their ID picture taken in the Testing Center (located in room 161 of the Walkingstick Student Services Center.) Students will be required to bring a government issued photo identification and a class schedule.
More about your SSCOK Card
Direct Deposit Designation
Step one to obtaining your SSCOK Card. All students are required to complete the direct deposit designation prior to receiving their SSCOK Card.  Student financial aid disbursements and all other refunds can be directed to an existing bank account OR to a new college checking account offered by Herring Bank.
Follow the Steps here for Direct Deposit Designation.
Students can change their designation by following the steps listed here.
Herring Bank College Checking Account
An option for students who do not have a personal bank account.
Please go to direct deposit designation after logging into MySSCOK for details on the checking account offered by Herring Bank (student login required).
If you choose to open a new college checking account with Herring Bank, you will receive your debit card in the mail within 10 business days after processing.
A Herring Bank College checking account offers you:
No monthly service fees (inactivity fees apply)
Herring Bank Account Information:
Routing Number: Your routing number is 111302846. 
Account Number: You can call Herring Bank at (866) 348-3435 to obtain your account number.
Deposit Information:
Payroll Direct Deposit: Present your routing and account numbers to your employer. 
Online Deposit: Call Herring Bank at (866) 348-3435 to enroll.
Mobile App Check Deposits: Call Herring Bank at (866) 348-3435 to enroll.
Need to report a lost or stolen Herring Bank Debit Card:
Contact Herring Bank at (866) 348-3435 immediately.
ID Procedure
Purpose
To enhance a more user-friendly environment for students by providing a high quality, single card system that allows efficient access to all card-related services throughout Seminole State College and to seek new and expanded uses of the card through improved, advanced technology.

Scope
The procedure has a college-wide applicability.
Definition(s)
Terms are defined as needed within this document.
Procedure(s)
The SSCOK Card is the official Seminole State College Student ID card.  In addition to identifying the relationship with Seminole State College, the card provides access to campus events and activities, residence halls/other buildings, meal plans for residence hall students, and the library.

 
Who qualifies for a card?
Seminole State College Students
Expiration of SSCOK Card
Enrolled students must update their SSCOK Card each academic year by going to the Testing Center with the SSCOK Card and asking for the update sticker.  There is no cost to update the ID. 
Example sticker
Procedure on ID Picture taking
Seminole State College requires individuals to remove any items not worn as part of their daily appearance (i.e. prescription eyeglasses). The only exceptions are items worn for cultural and religious reasons. All bandannas, hats, sunglasses and/or visors, etc. are to be removed before picture is taken.
Card Fee Structure
Student's First Card: The cost of the SSCOK Card is $20 for all students and will be added to your enrollment. This includes the cost of the card and administrative cost associated with production.
Students Replacement Cards
The cost for the replacement SSCOK Card is $10. The payment must be submitted to the Business Office prior to receiving the replacement SSCOK Card.
Responsibilities as a Cardholder
Students are required to carry their SSCOK Card while on campus.
Revised 8/16/2022
---
Contact the Student ID Office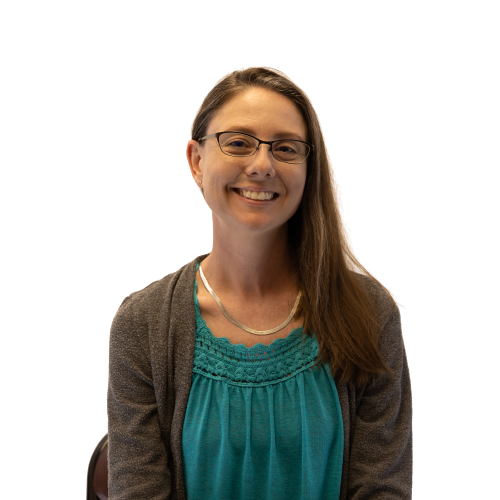 Lauren Earley
Testing Coordinator
Phone: 405-382-9576
Fax: 405-382-9524
Email: testing@sscok.edu
Room 161
Walkingstick Building

Testing Center Office Hours
Mon-Thurs 8:00am-5:00pm
Friday 8:00am-4:00pm
(Closed on Fridays in summer)